Some members of the governing New Patriotic Party (NPP) in the Fomena Constituency have staged a demonstration against the party's leadership.
The youth are questioning the rationale behind the exemption of the constituency in the party's election for polling station executives.
They have also threatened to cross-carpet and campaign for the opposition National Democratic Congress (NDC) to win power come 2024.
The angry members were seen changing the party colours of the NPP at the constituency office to that of the opposition party.
Watch the video below:
"Is there no law in the party?" Adansi Fomena NPP Communication Team member, Emmanuel Domah, questioned.
Mr. Domah said the party leadership has not been fair to Fomena members.
They threatened to support the opposition NDC to win the 2024 election due to what they described as unfair treatment by the NPP leadership.
"We will support the NDC with our over 10,000 votes. I know what we are talking about," he said.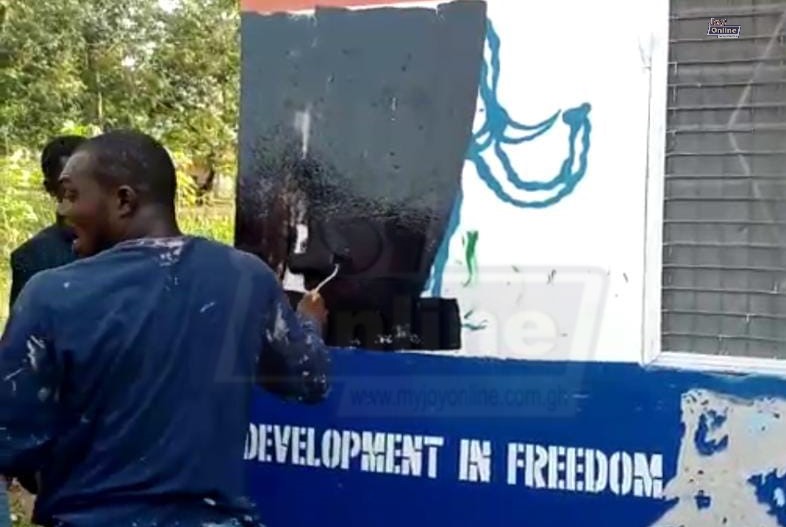 The group says the suspension of the internal party election in the Fomena constituency is unacceptable.
They accuse the General Secretary of the party, John Boadu; Majority Leader in Parliament, Osei Kyei-Mensah and Regional Chairman of the party, Bernard Antwi Bosiako, of unfairly interfering with the affairs of the party in the constituency.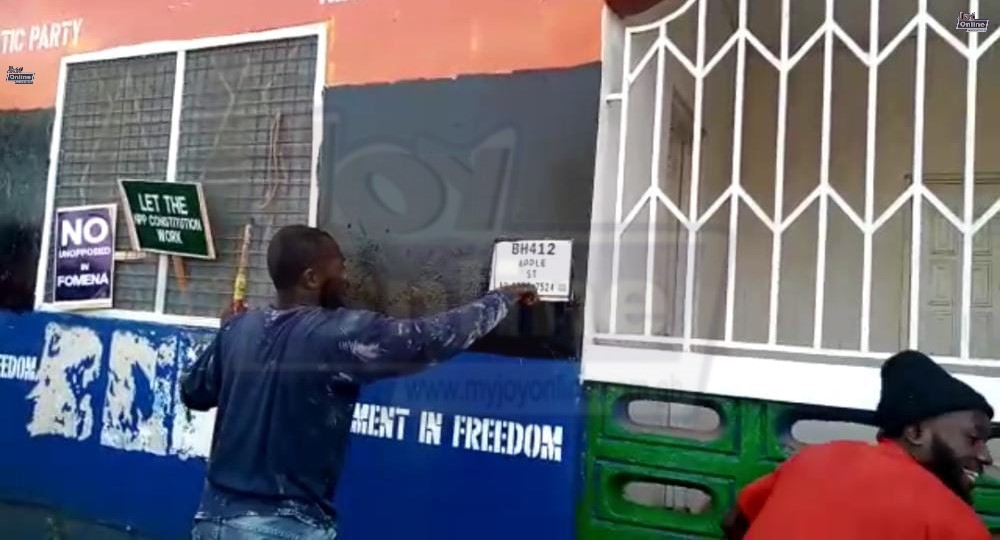 On February 22, the members issued a one-week ultimatum to National Executives of the NPP to respond to allegations of creating room for Andrews Amoako Asiamah to contest as an unopposed parliamentary candidate in the 2024 election.
They claimed the party's leadership has failed to respond to their concerns.