An officer with the Ghana Immigration Service (GIS) has been shot dead by unknown assailants, an official statement has confirmed.
The statement released by the GIS on Tuesday night named the officer as AICO I Michael Ekow Otoo, with the Operation Conquest Fist at the Hamile detachment.
According to the Public Relations Officer (PRO) of the Upper West Region sector of the GIS, the victim was shot at Kokoligu, a village between Nandom and Hamile while on night patrol duty on the Ghana-Burkina Faso border.
His body was discovered under a bridge by a joint team of police and immigration officers who rushed to the crime scene following a distress call at about 18:15 hours.
"Preliminary investigation revealed that the officer had six gun shots from the rear by his attackers largely suspected to be smugglers. It was further established that the fallen officer might have had a struggle with his assailants preceding his slain".
"His body was hidden under a bridge whilst his motorbike and helmet were found some 100 meters away from the remains. It was further revealed that his weapon was taken away from him by his assailants", the GIS statement said.
The body of the deceased has been deposited at the St. Theresa's Catholic Hospital morgue for preservation and autopsy.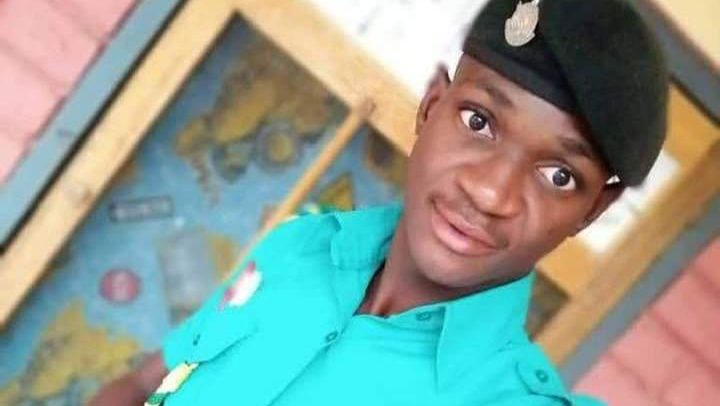 Concerned citizen called by name Nana Kwame Amoah on facebook posted the statement below: 
WE CAN'T BE SILENT ABOUT THE DEATH OF THIS YOUNG IMMIGRATION OFFICER
Am told security at Hamile in the Jirapa/Lambussie district, a district in the far northwestern Upper West Region of north Ghana, close to the border with Burkina Faso is porous.
Yesterday, this young and gallant Ghana Immigration officer was guarding one of the illegal rout and was shot twice at his neck, dragged and dumped somewhere.
His helmet was later found and a search was conducted. He was found dead.
I hope the interior minister Ambrose Dery do something about the security situation in these areas. There are more guns in the hands of civilians.
Last year at this time, same thing happened but the Immigration officer tried and crawled to the way side after he was shot by unknown assailants in that area. Fortunately, he was found and airlifted to 37 hospital. Unfortunately, he is crippled as of now.
What is government doing about all these porous illegal borders and the dangers it pose to our security personnel and innocent Ghanaians?
May God console the family of this young and gallant GIS officer. Rest in peace soldier, you died for your country Ghana
There are four types of content published on MyGhanaMedia daily: curated content; syndicated content; user-generated content; and original content.