Two persons have died in Wa in the Upper West Region after a tanker containing petrol blew up.
The deceased, 24-year-old Amidu and 20-year-old Issahaku, were welding the leakages on the tanker at the Wa Magazine when the explosion happened.
One person who was passing by when the explosion occurred sustained burns on his left arm.
Speaking to JoyNews' Rafiq Salam, one eye witness said workers were in their shops when they heard the blast.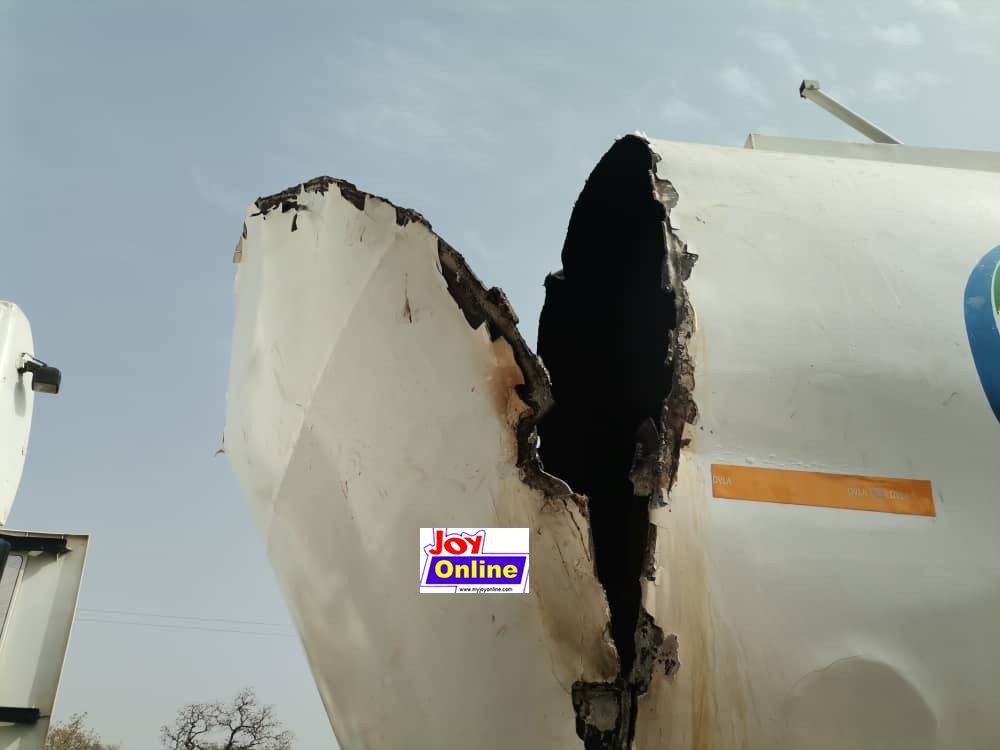 After rushing to the scene they saw one of the victims had passed while the other was stuck in the tanker, alive.
However, the workers could not touch the tanker to pull him out because of the heat, he said.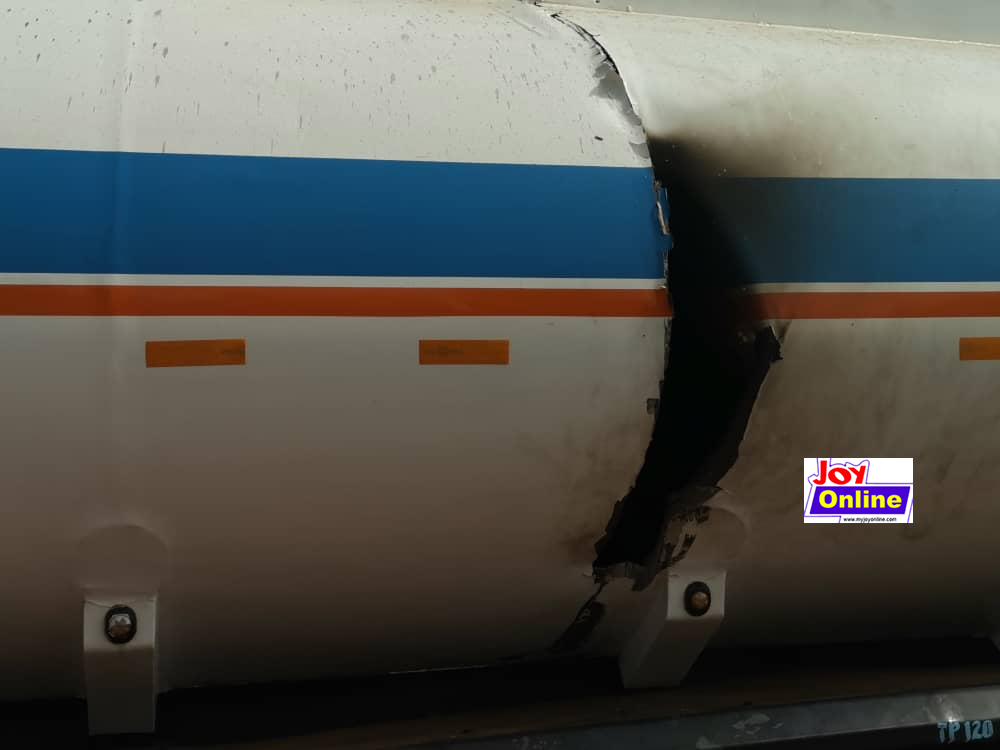 Another eyewitness said, they had to force their way through the hot tanker alongside the fire service persons to rescue the victim who was badly injured.
Unfortunately, he passed away when he was sent to the Wa Municipal Hospital, he added.
The victim who only sustained injuries said he has not seen an explosion of this magnitude at the Wa magazine before.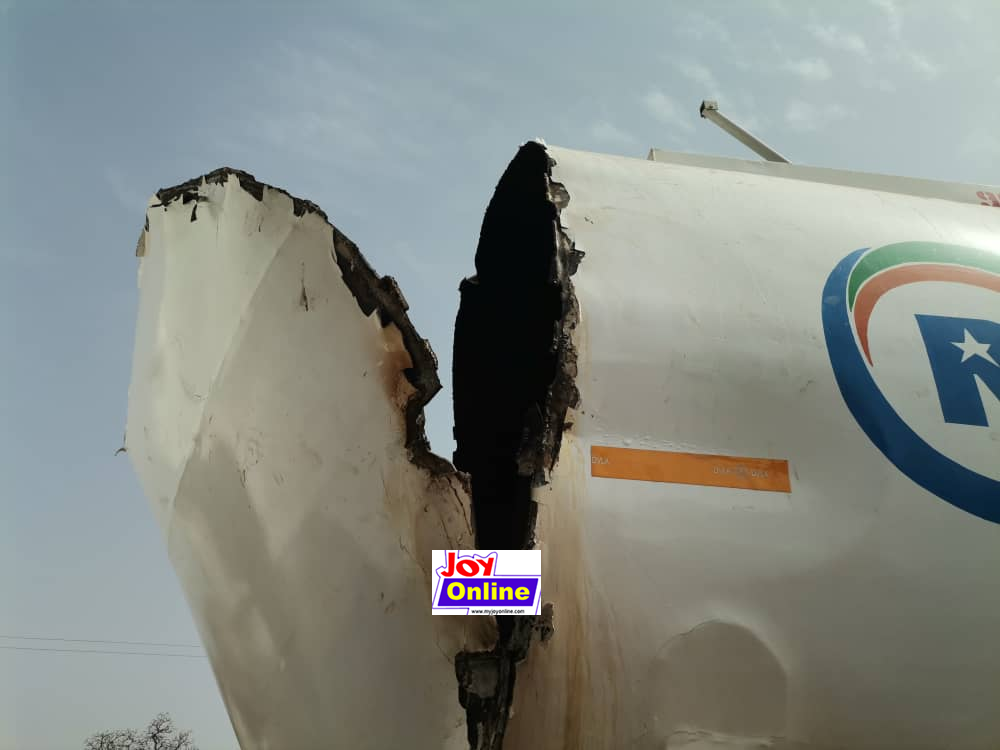 He he told Rafiq Salam small cars tend to catch fire at times, but they have always suceeded in putting them out with sand.
The workers appealed to government for fire stations, ambulance services and a clinic to be sited at the magazine.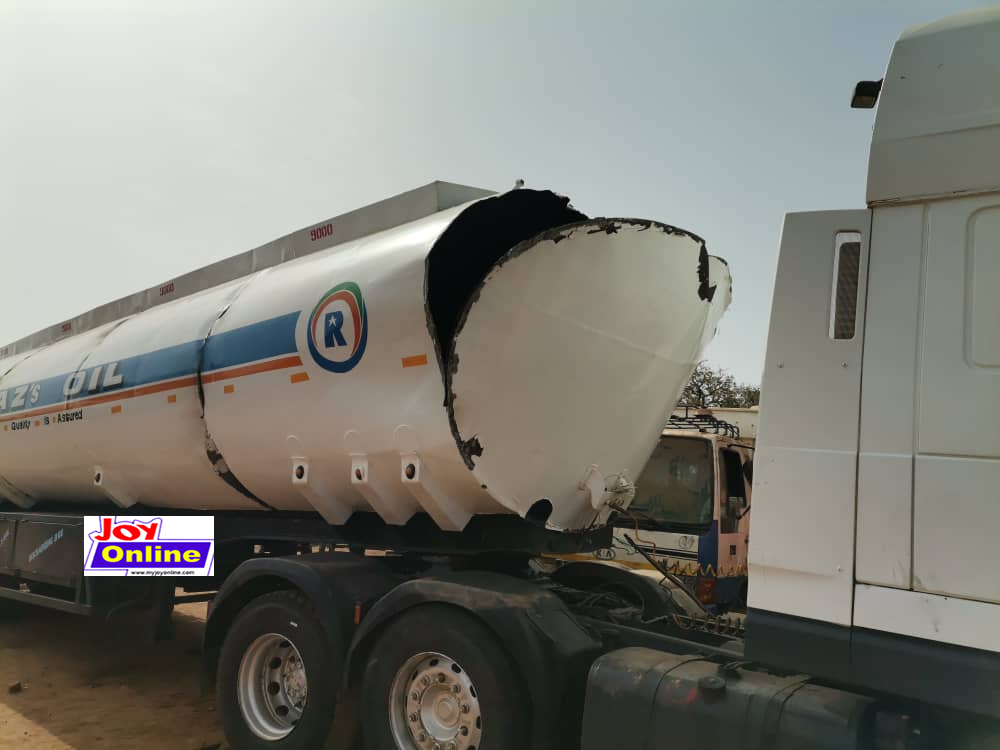 They explained that this will help give emergency services to victims of the numerous accidents that occur at the industrial site.
Source: Myjoyonline.com
Disclaimer: MyGhanaMedia is not responsible for this report and its content.There are four types of content published on MyGhanaMedia daily: curated content; syndicated content; user-generated content; and original content.
Send your news stories to myghan[email protected] and Chat with us via WhatsApp on +233 200818719