On Monday, August 8, 2022, Beyoncé's hit song, 'Already' chalked another milestone.
The song off her 2019 'Black Is King' album had received a Recording Industry Association of America (RIAA) Gold certification.
Essentially, the American singer's track had surpassed 500,000 units in sales.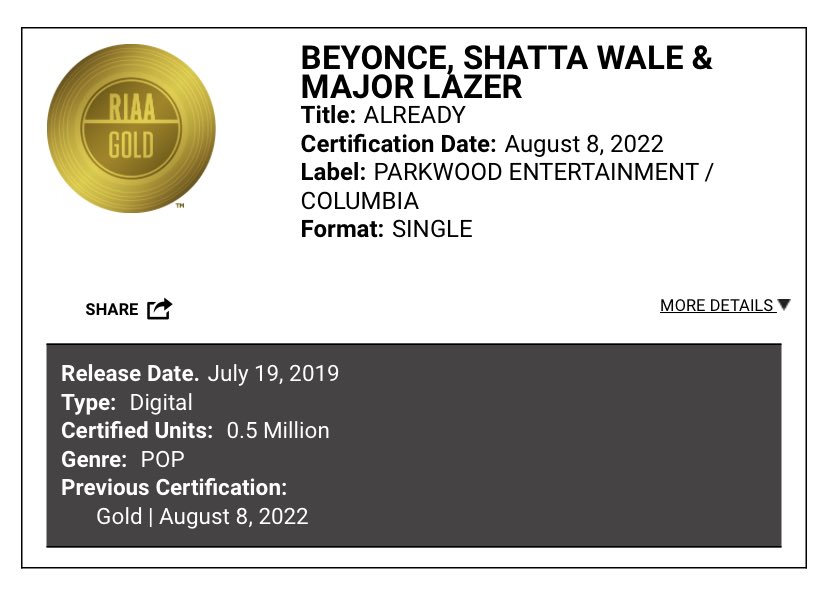 In as much as this was great news for the Beehive whose leader had recently topped that album with her new renaissance project, there was a Ghanaian twist to be elated about.
And the Shatta Movement family would not relent in highlighting that, their king had a slice of the pie.
Ghanaian dancehall musician, Shatta Wale's vocals were predominantly impactful on the track. Together with Major Lazer, they provided a perfect feature adding to Already's global buzz.
In retelling the story about the exploit, Shatta Wale has been reported to be the first Ghanaian in history to achieve this feat.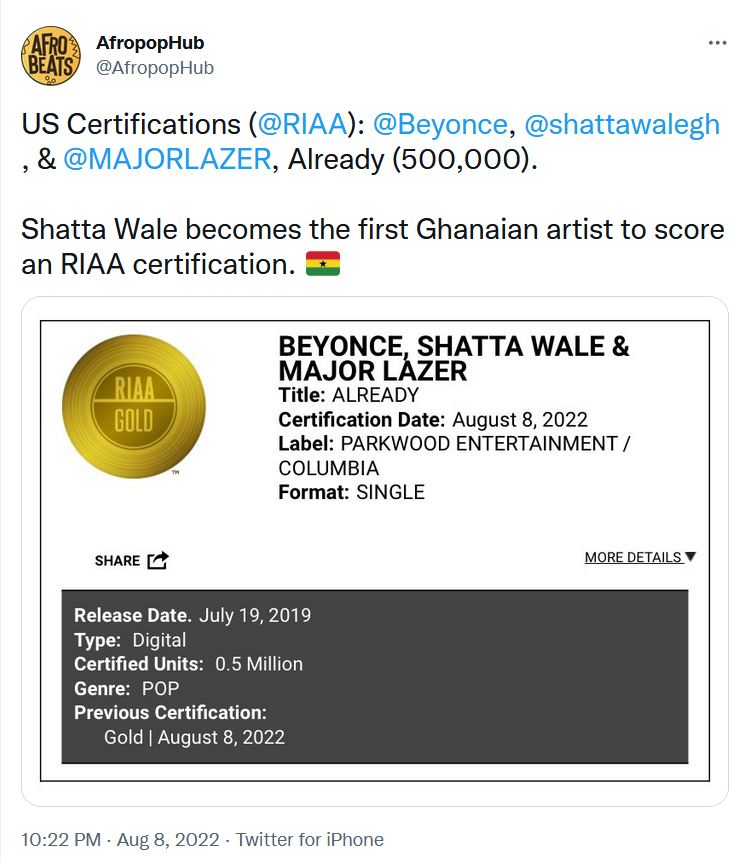 Some local outlets have carried out similar reports as social media users also bask in the adulation of the dancehall musician's exploits.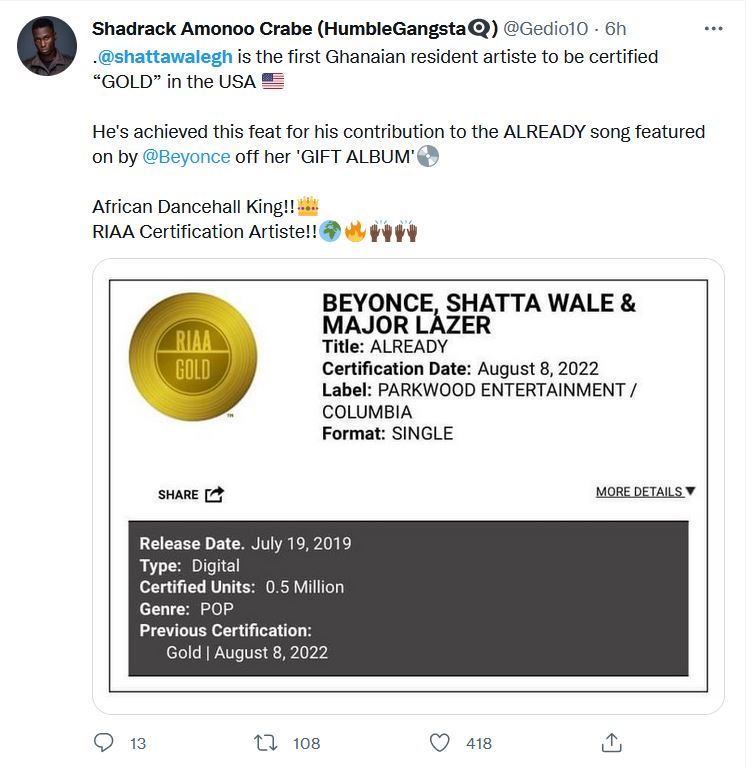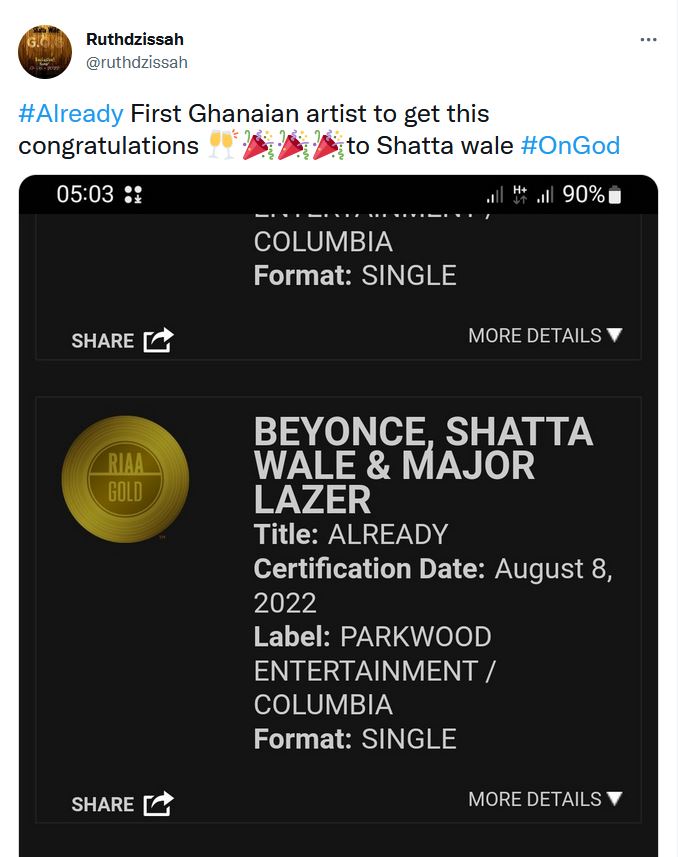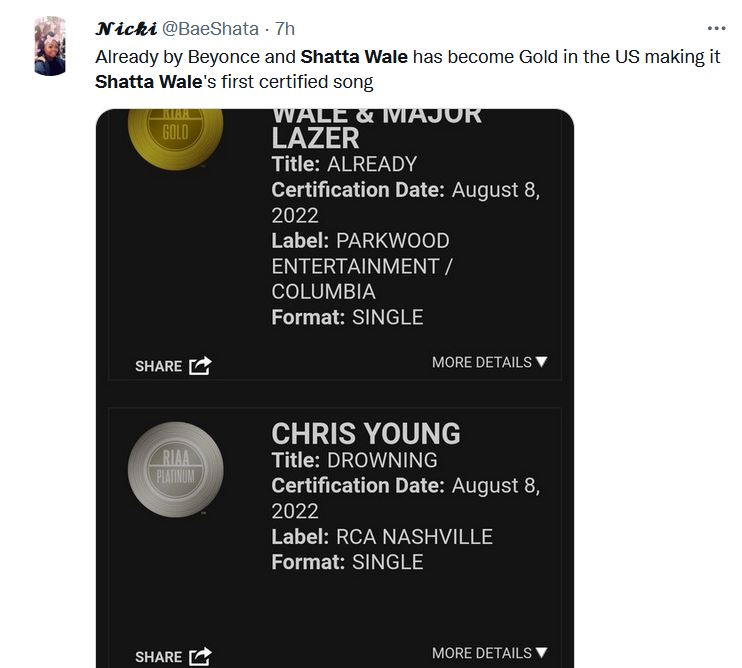 However, checks with the RIAA leave prove otherwise when it comes to the pioneering Ghanaian recipient of the recognition. Here is why.
In 2015, Major Lazer released the remix of 'Light it up'. The song featured Jamaican songstress, Nyla and and UK-based Ghanaian musician, Fuse ODG.
On September 15, 2021, Light It Up (Remix) sold over two million units.
This development earned the Major Lazer not just a single, but Double-Platinum certification.
By virtue of his collaboration, Fuse ODG became Ghana's first musician to bring home such recognition (Double-Platinum) as against Shatta Wale's Gold certification.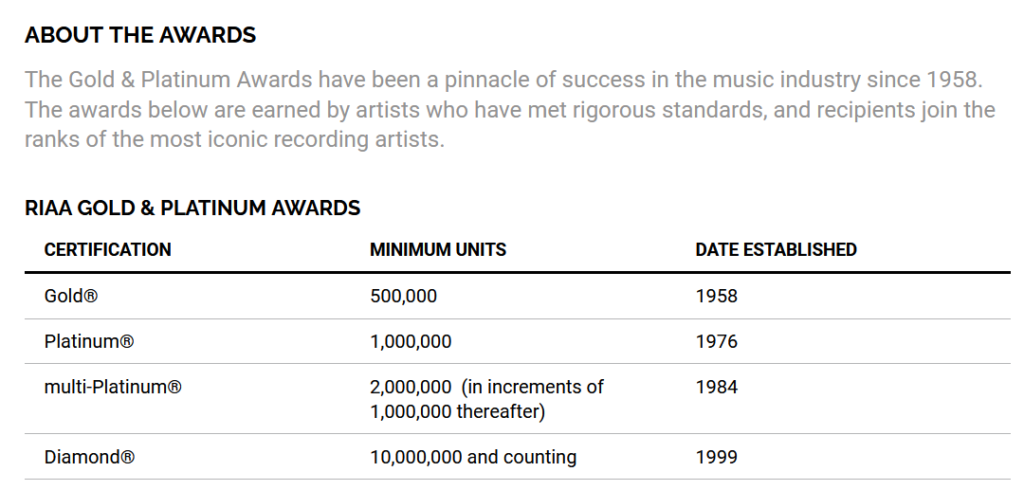 Nonetheless, congratulations to Shatta Wale on this awesome achievement.
Master Of Ceremony (M.C) available for all your events.
Source: My Joy Online
Disclaimer: MyGhanaMedia is not responsible for this report and its content. There are four types of content published on MyGhanaMedia daily: curated content; syndicated content; user-generated content; and original content.