The Ministry of Foreign Affairs and Regional Integration has released hotlines for applicants who endure mistreatment and extortion at the various passport offices across the country.
The Ministry is urging applicants who go through some form of extortion or mistreatment at the hands of staff to either call any of the hotlines or send emails.
They are:
Email: [email protected]
024-091-3284
024-079-3072
020-455-2056
020-455-2750
026-804-9031
026-979-4871
The Minister of Foreign Affairs, Shirley Ayorkor Botchwey, last week during an unannounced visit to the passport office, bemoaned the corruption that has engulfed activities of staff and 'goro boys and girls'.
In a statement dated August 17, the Ministry raised concerns about these incidents, explaining that the hotlines will curb the menace.
"The Ministry of Foreign Affairs and Regional Integration has observed with grave concerns some complaints by applicants about extortions and mistreatment meted out to them at some Passport Application Centers (PACs). In an effort to deal with the menace, the Ministry is urging applicants who suffer any mistreatment or corruption to report such incidents".
The Ministry further entreated applicants not to engage staff who are not identified with name tags.
The Ministry reiterated that all officers who have spent more than a year will be changed.
Read below the full statement by the Ministry of Foreign Affairs and Regional Integration: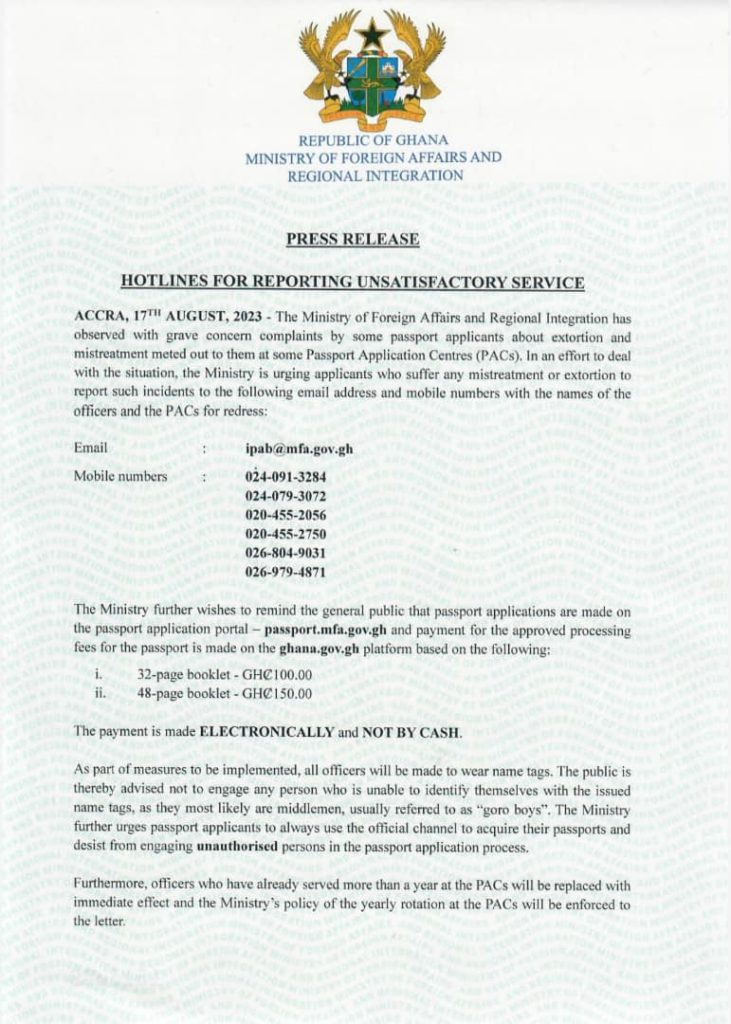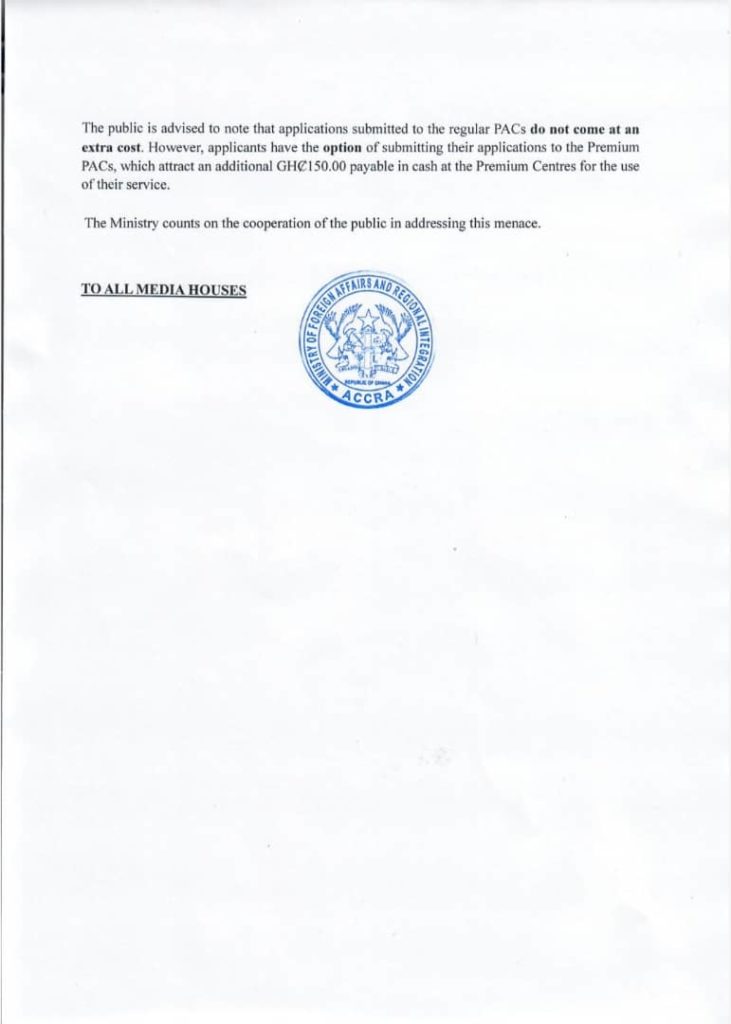 THANK YOU for constantly reading stories on MyGhanaMedia.com,  news publishing website from Ghana. Kindly like, follow, comment and SHARE stories on all social media platforms for more entertaining updates!
Source:  MyGhanaMedia.com

There are four types of content published on MyGhanaMedia.com daily: curated content; syndicated content; user-generated content; and original content.
Send your news stories to my[email protected] and Chat with us via WhatsApp on +233 200818719