The Member of Parliament for Atiwa East in the Eastern Region, Abena Osei-Asare has shown her dedication to enhancing the learning environment for young pupils by gifting 400 dual desks to at least nine community schools within her constituency.
The kind donation from Abena Osei-Asare also contained 60 KG of chairs and 10 tables that were given to two communities in the constituency. This endeavor demonstrates the lawmaker's commitment to tackling the educational issues discovered through recent community engagement activities.
On Friday, September 15th, a brief ceremony was organized to deliver the desks to the receiving schools.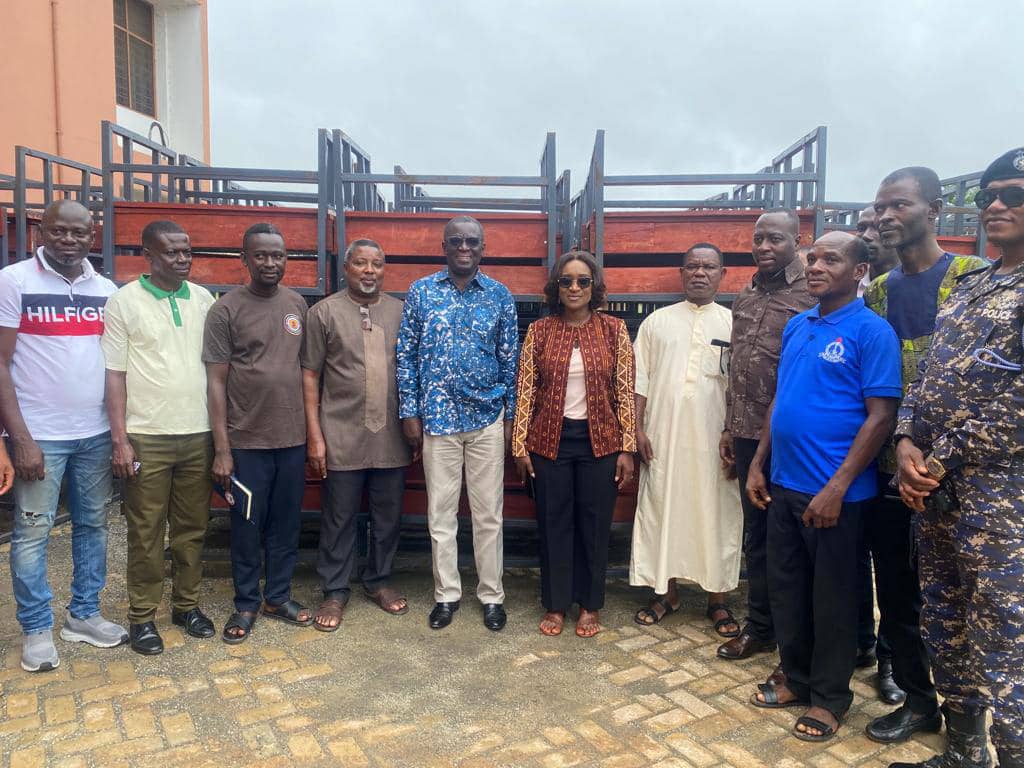 Madam Asare, who also serves as a deputy finance minister, stated, "We are grateful to the government for placing education at the very core of everything in our nation." Our collective responsibility is to make sure that our children have the highest quality potential learning environment.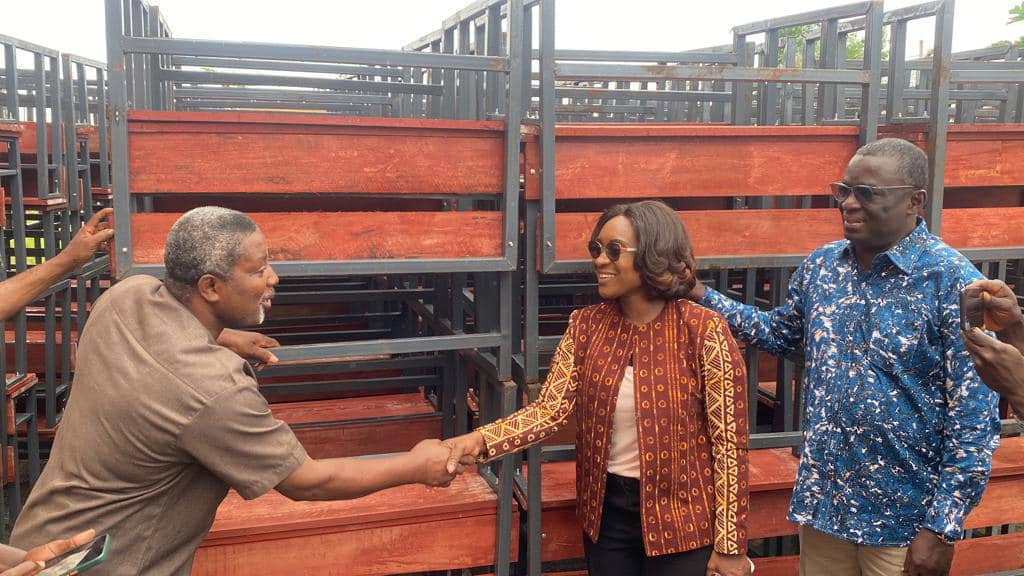 Accra Village D/A Primary School, Ahankrasu D/A Primary School, Fremponso D/A Primary School, Aboi D/A KG, and Primary School, Enyiresi Islamic Primary School, and Mampong Presby Primary School are among the beneficiary schools.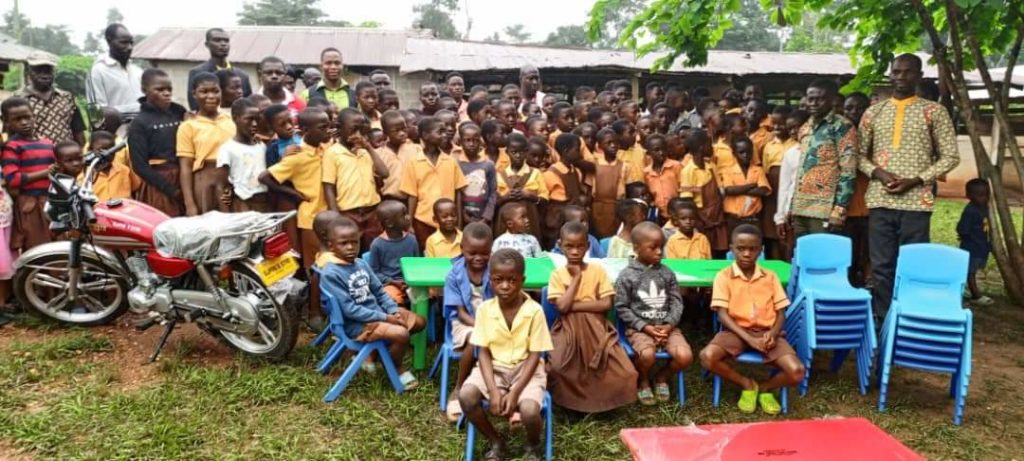 The remaining schools are Nanapa KG, Asamang Tamfoe D/A Primary, and Sekyere Presby Primary School.
This is not the first time the MP has made such interventions in the constituency. In July 2020, the MP extended similar gestures to the Sekyere SDA SHS where the school received some 200 bunker beds while basic schools across the constituency received over 360 dual desks.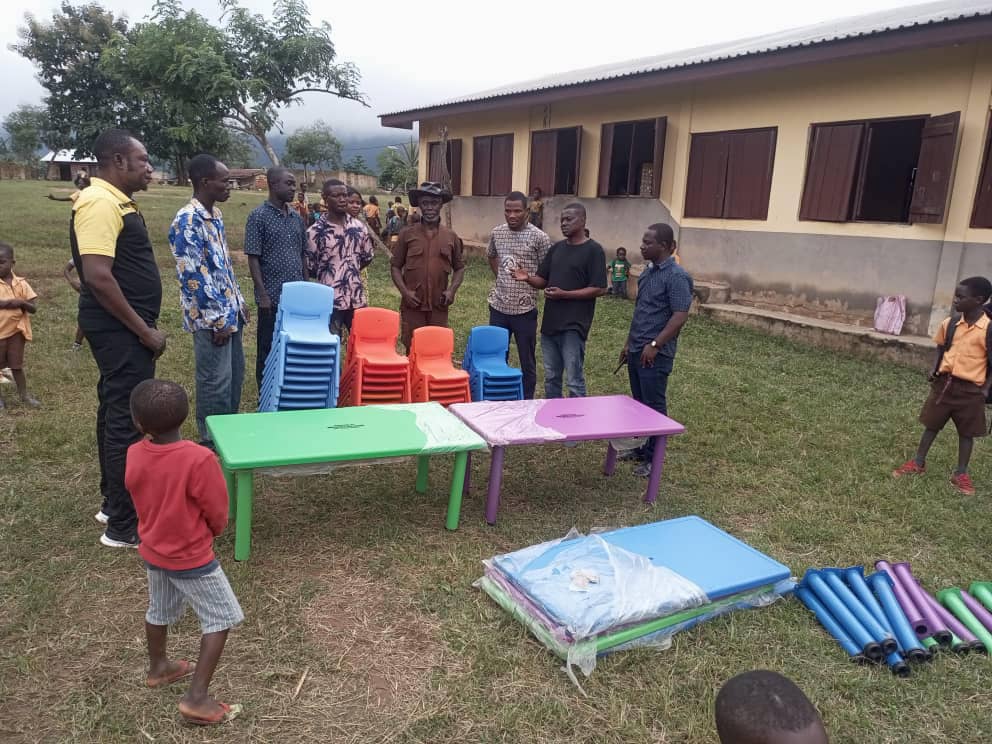 According to an official of the Ghana Education Service (GES), the lawmaker's donation serves as a shining example of how public servants go above and beyond to invest in the future of their communities.
The officer continued, "This is admirable."
THANK YOU for constantly reading stories on MyGhanaMedia.com, a news publishing website from Ghana. Kindly like, follow, comment, and SHARE stories on all social media platforms for more entertaining updates!
Source:  MyGhanaMedia.com

There are four types of content published on MyGhanaMedia.com daily: curated content; syndicated content; user-generated content; and original content.
Send your news stories to my[email protected] and Chat with us via WhatsApp on +233 200818719