The Ghana Health Service (GHS) will from Tuesday, August 31, begin the administration of the second dose of AstraZeneca vaccines to persons 18 years and above.
This batch of people must be those who received their first dose of vaccine from March 10 to March 29, 2021.
All eligible for this exercise is encouraged to "come along with your Covid-19 Vaccination Card and a valid National ID Card," the Service said.
— Ghana Health Service Official (@_GHSofficial) August 28, 2021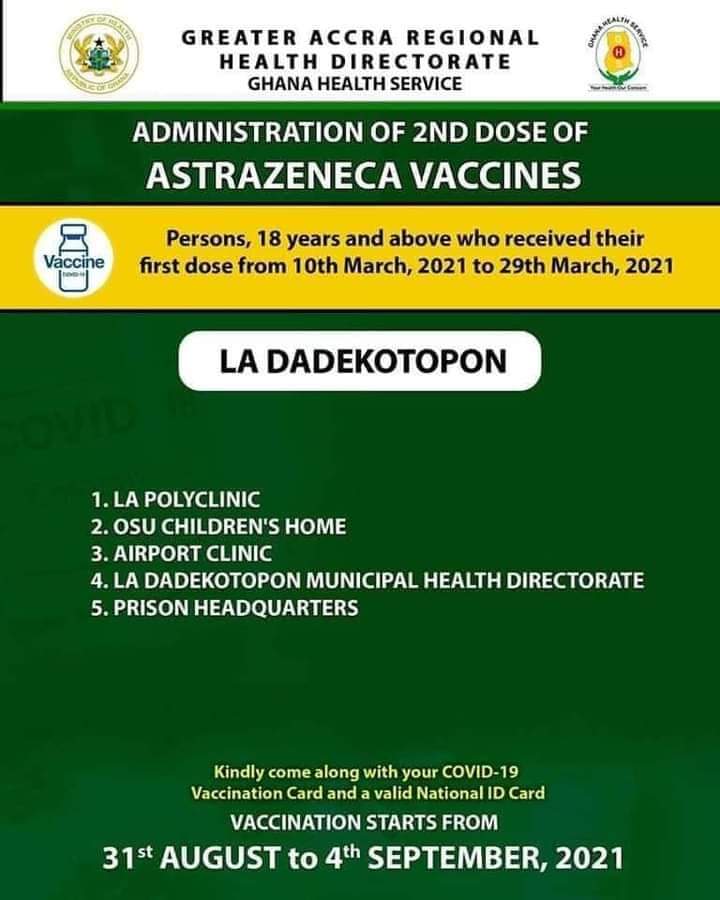 The exercise which will end on September 4, 2021, will be strictly under the observation of the Covid-19 protocols.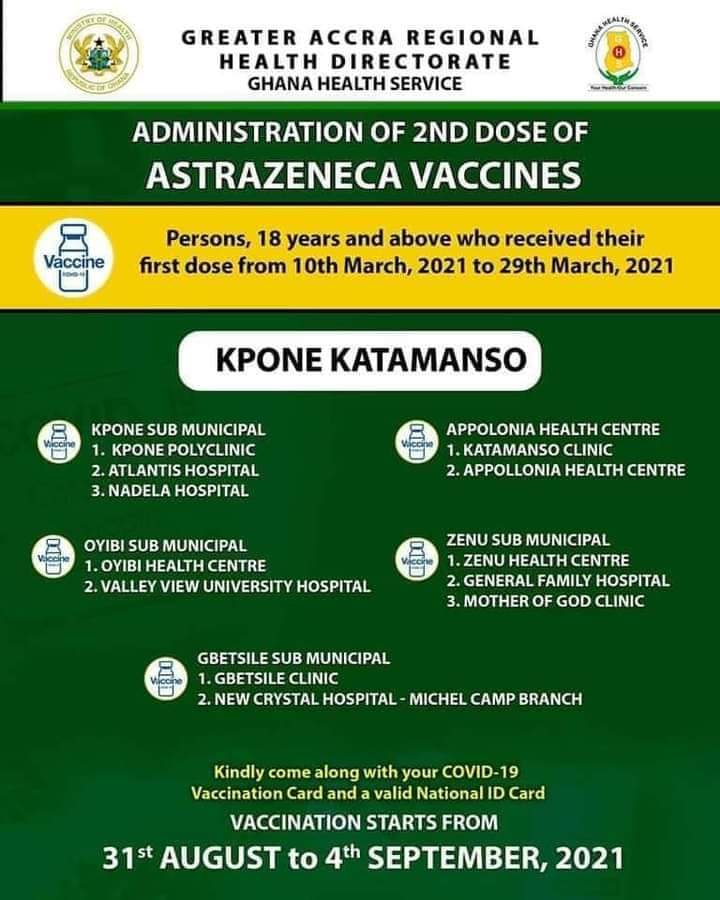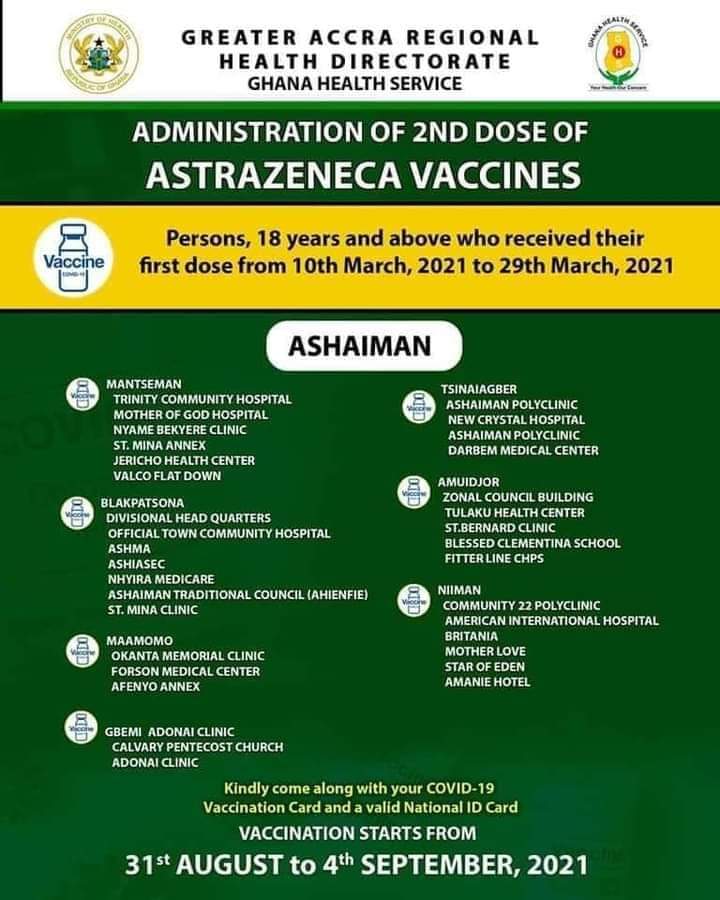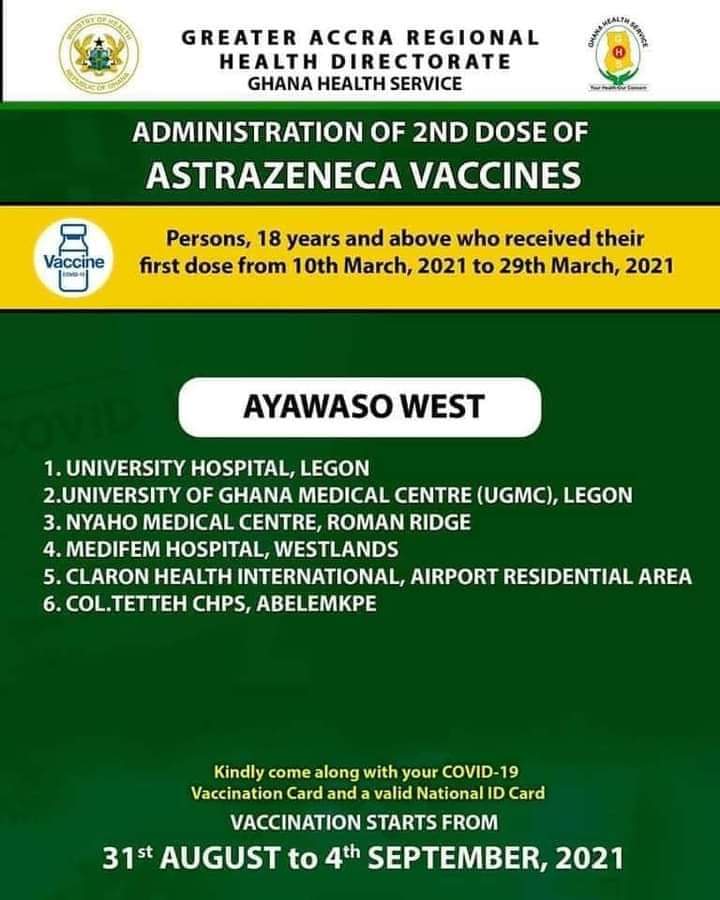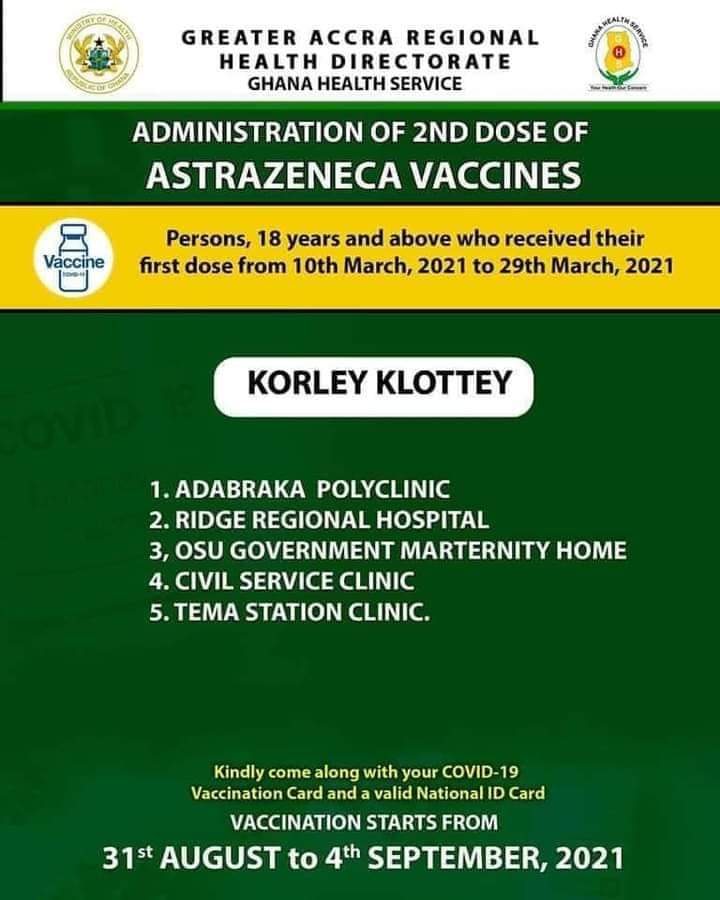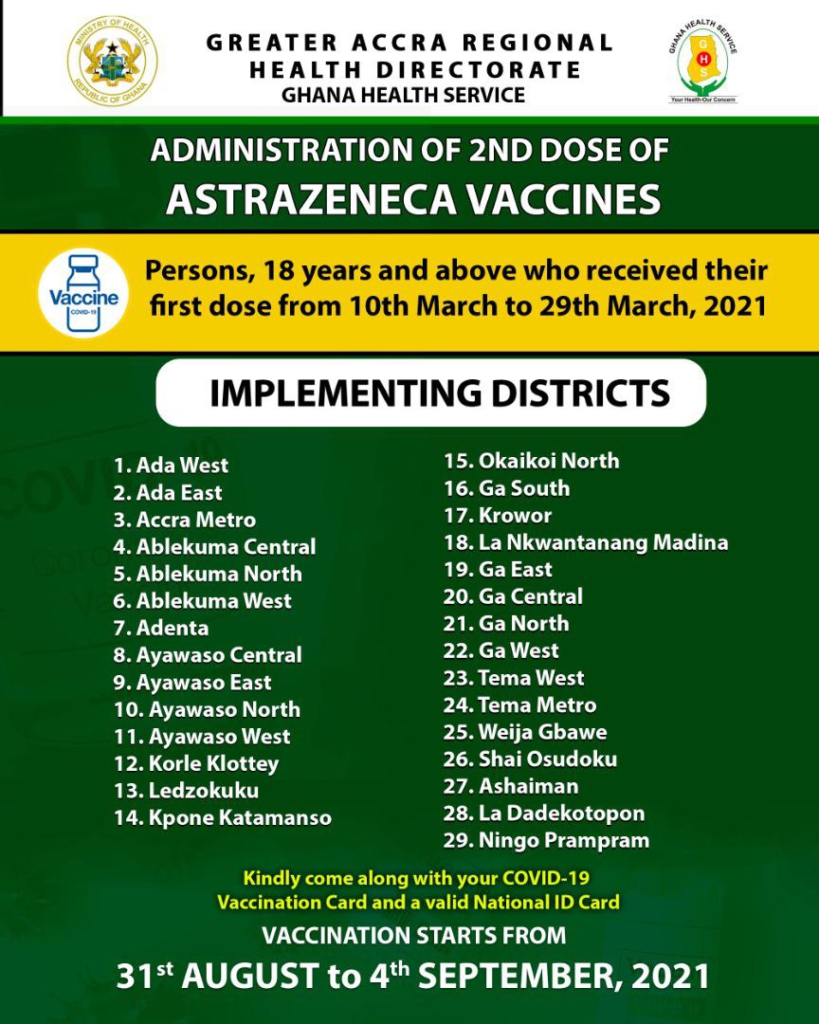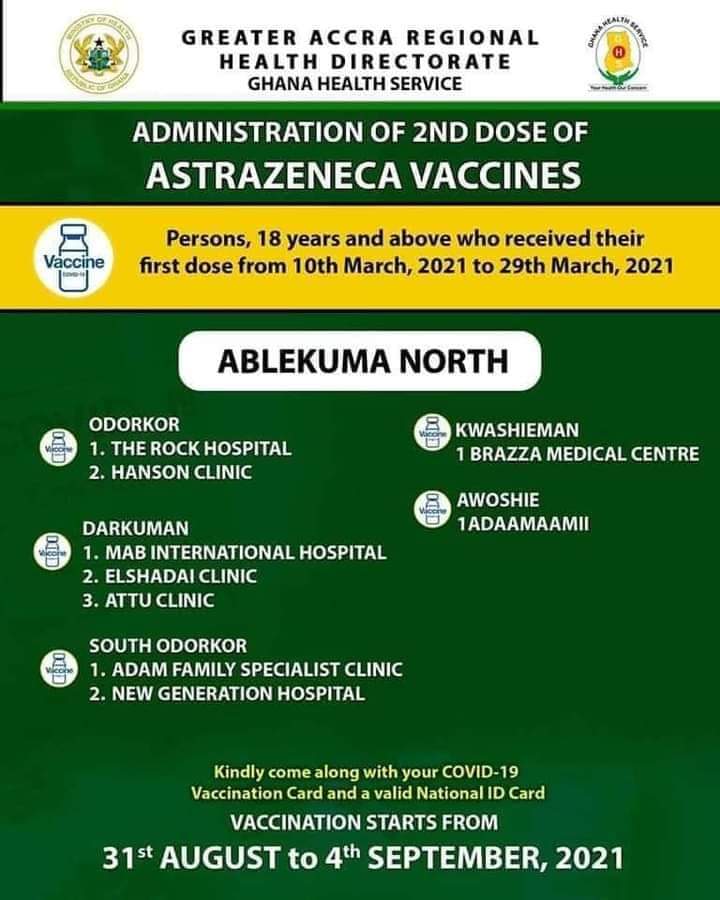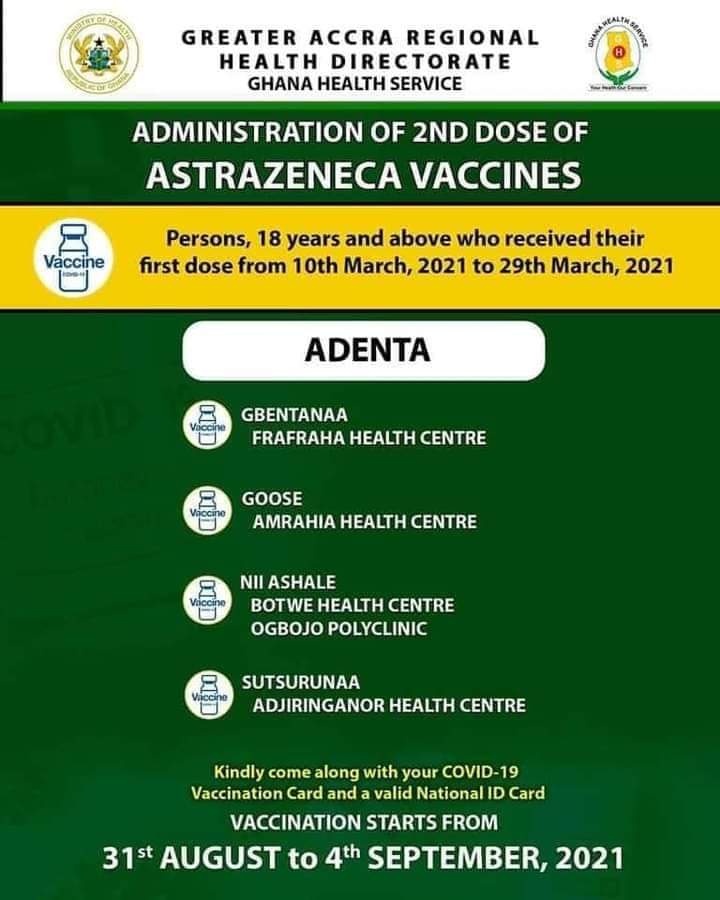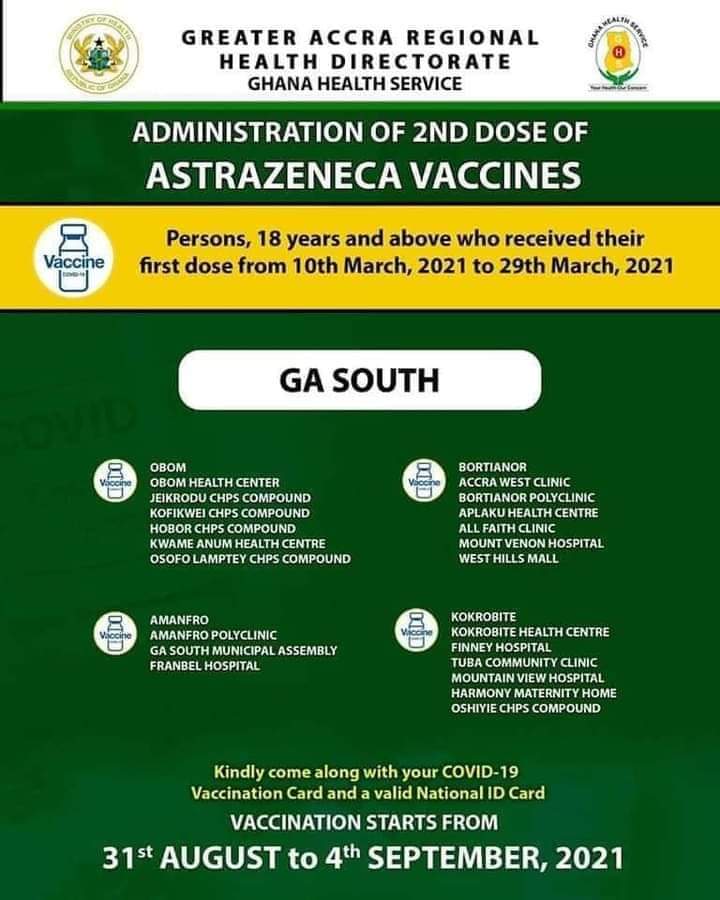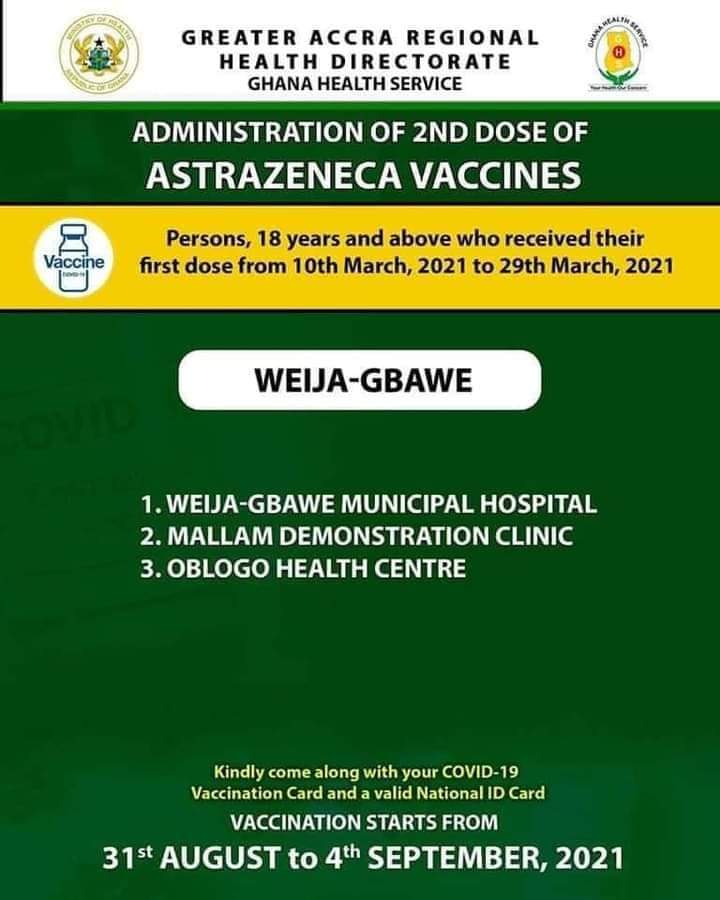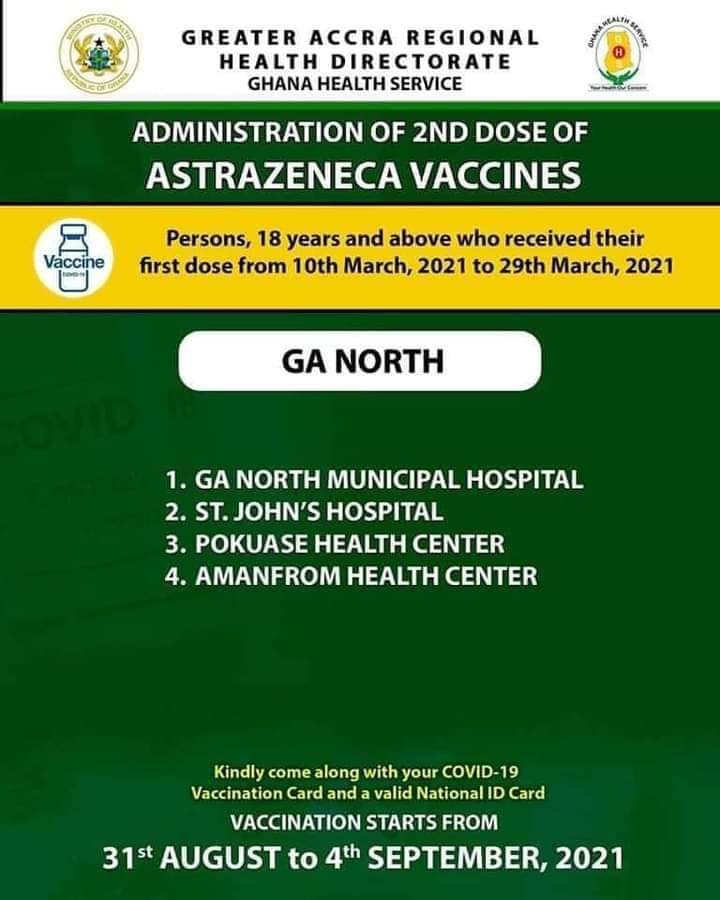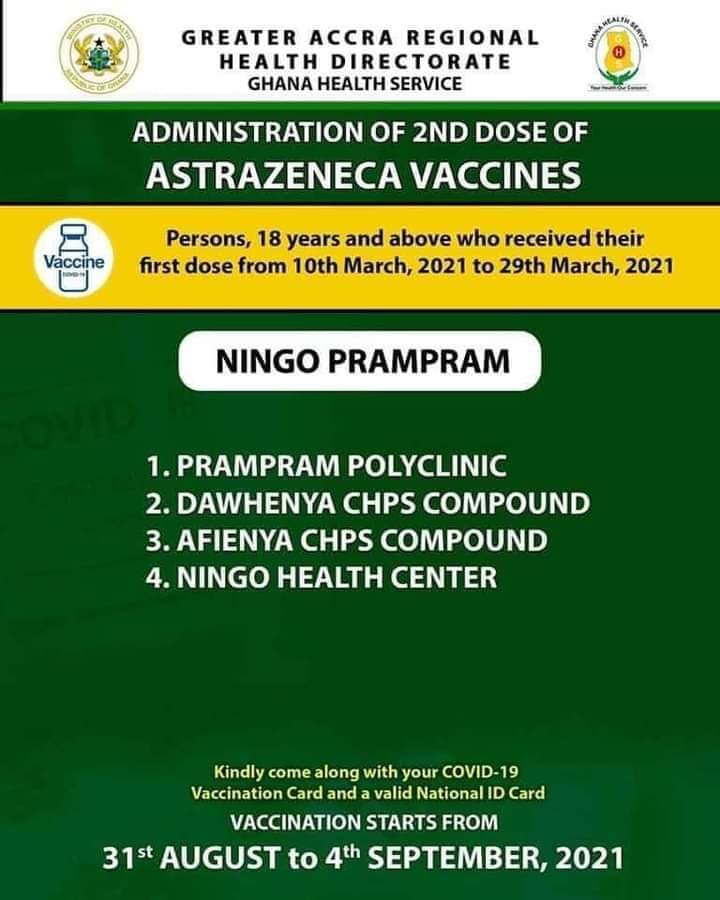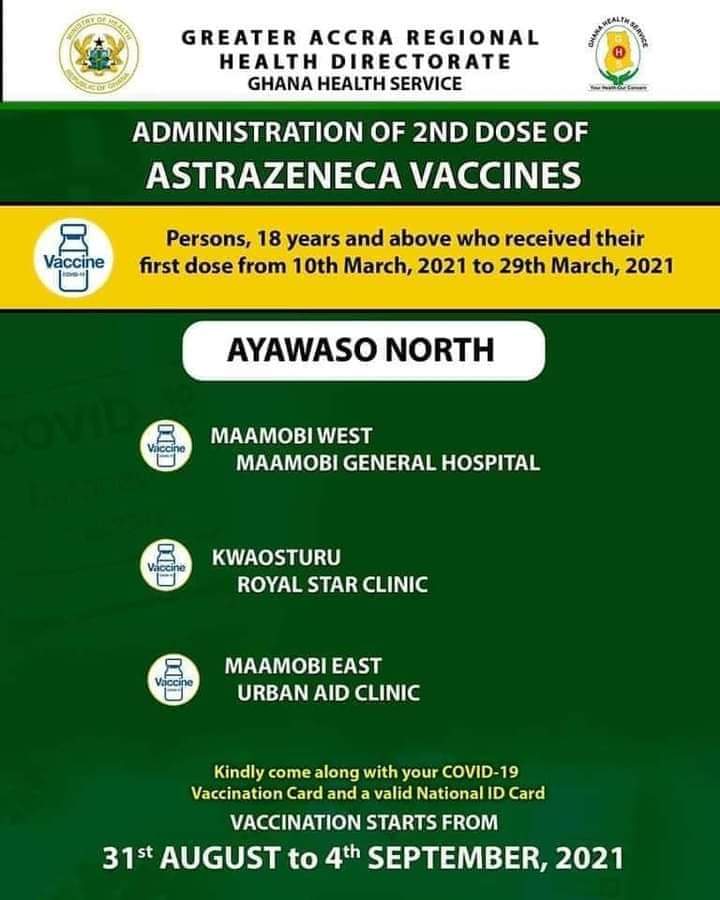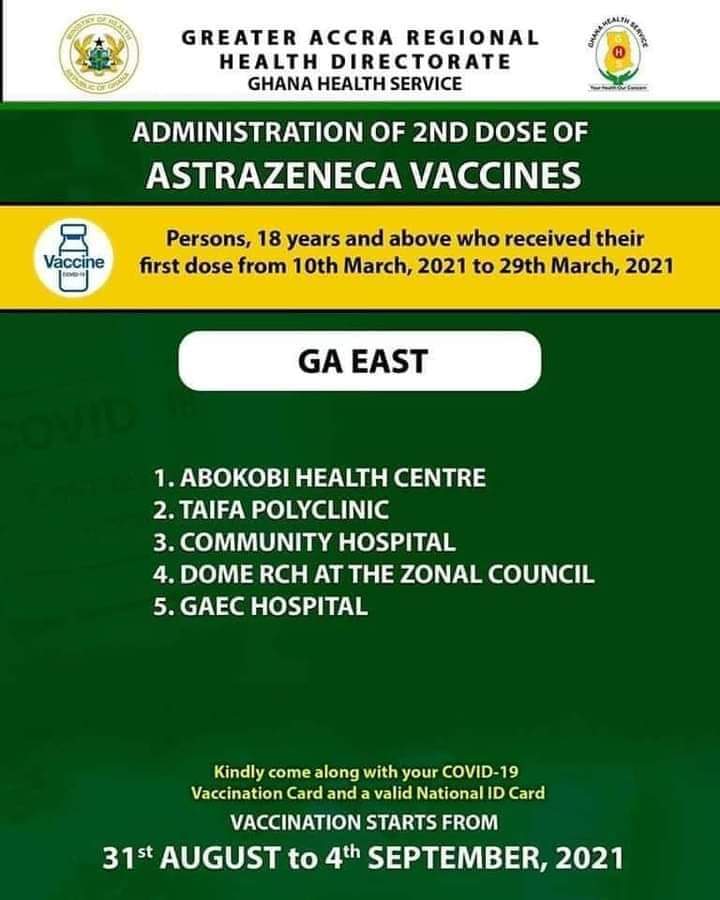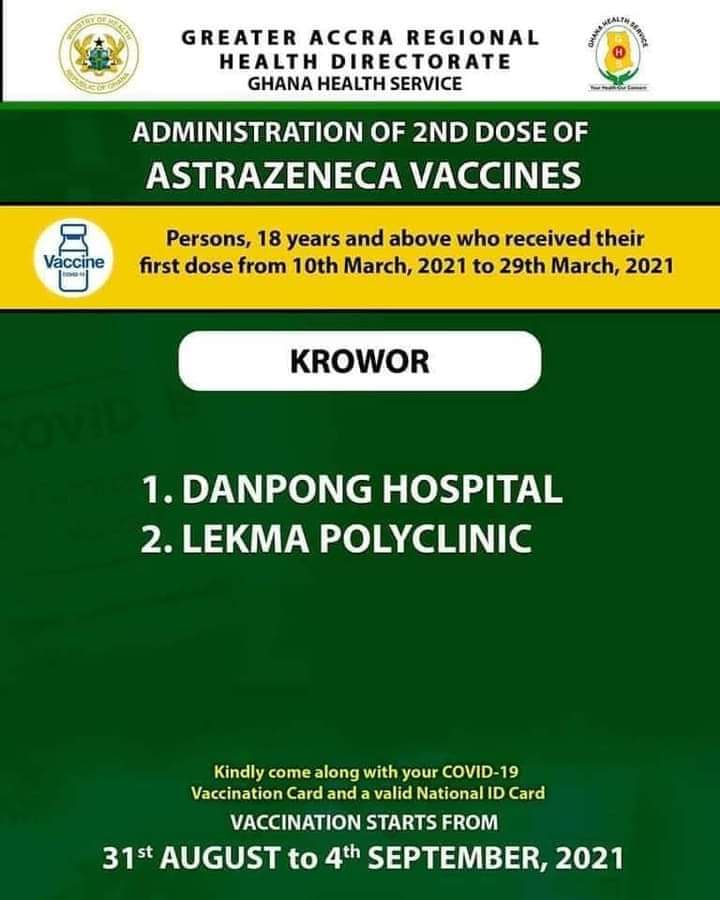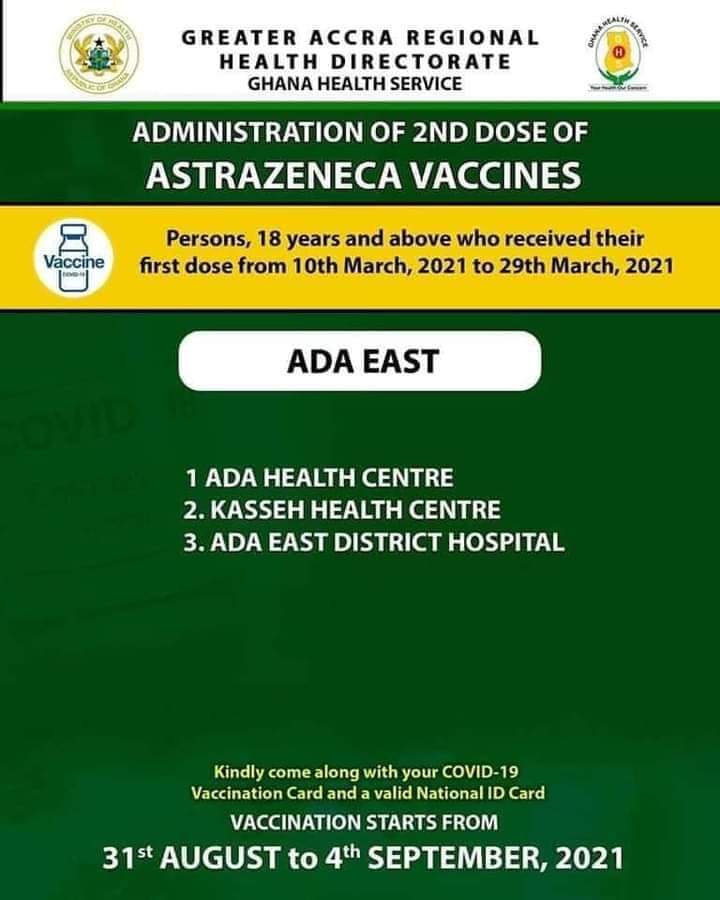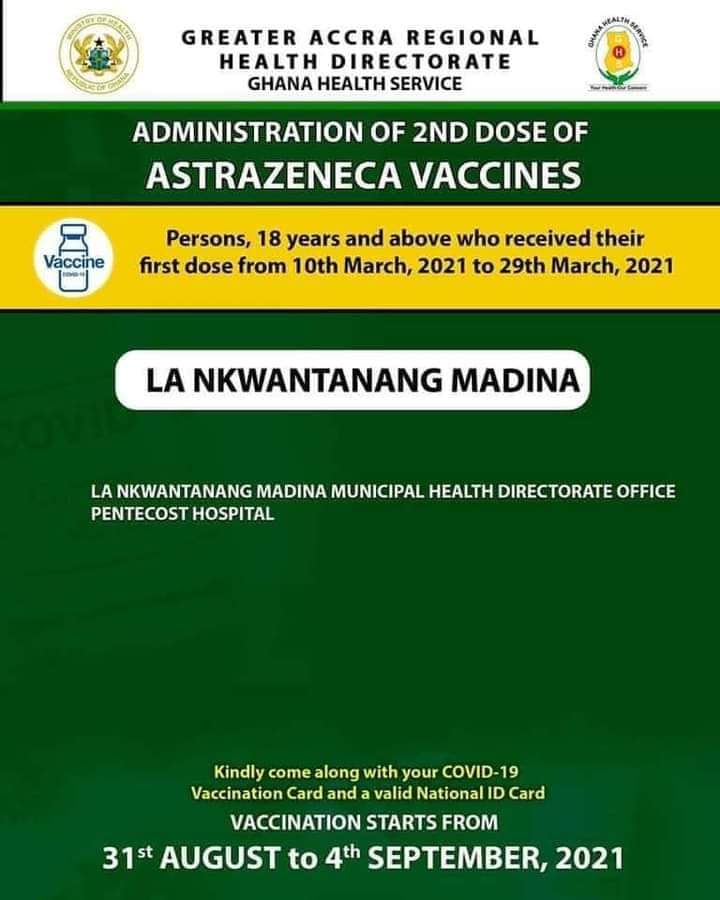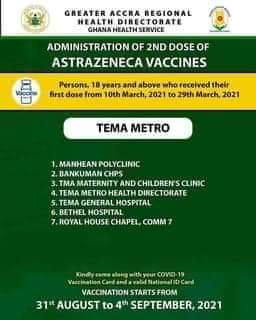 Source: MyJoyOnline.com

Disclaimer: MyGhanaMedia is not responsible for this report and its content.There are four types of content published on MyGhanaMedia daily: curated content; syndicated content; user-generated content; and original content.
vote Mensah Francis (General Editor for MyGhanaMedia.com / MGM Tv Online) as Blogger / Program Producer / Male Presenter  of the year in the 2021 edition of Eastern Regional Media Excellence Awards.
*447*714# 
b) Enter Nominee Code
Categories Code Below: 
i. Blogger Of The Yeah Code : ER5
ii. Program Producer Of The Year Code: ER113
iii. Male Presenter Of The Year Code: ER24
Nominee Name: Mensah Francis 
NB: Please 2 categories has be targeted Blogger & Program Producer of the year .
C) Enter Numbers Of Votes:
Then follow The Prompt To Confirm Payment From Momo account.
Per vote cost 50ps and you can vote as many times you want.
Please if you can't go through the process and you want to support then please contact the number below.
Thanks for your support for making this dream to come to pass.
contact:  0200818719