For the third time in a week, the military task force clamping down on illegal mining in the Eastern region has raided the mining site of the NPP National Women's Organiser, Kate Gyamfua.
This time, the Operation Halt team razed down a structure that serves as offices of the mining firm at Akyem Pameng.
The team also allegedly assaulted security officers on duty with the butts of their riffles.
The recent attack which occurred on Saturday evening follows two earlier raids last Sunday and Monday.
Secretary to Kate Gyamfua's mining firm, Nana Asante Yeboah, who confirmed the incident to Joy News, said about nine soldiers stormed the site to destroy more equipment and unleashed violence on security officers there.
"They came here yesterday [Saturday] around 4 pm and started destroying things. They have burnt our office, the plant and some other things.
"They also beat the security guys hired by Madam Gyamfua to protect the remaining equipment on the site because, after the previous attack, some people have been stealing from here. They used the butt of their rifles to hit them several times," he alleged.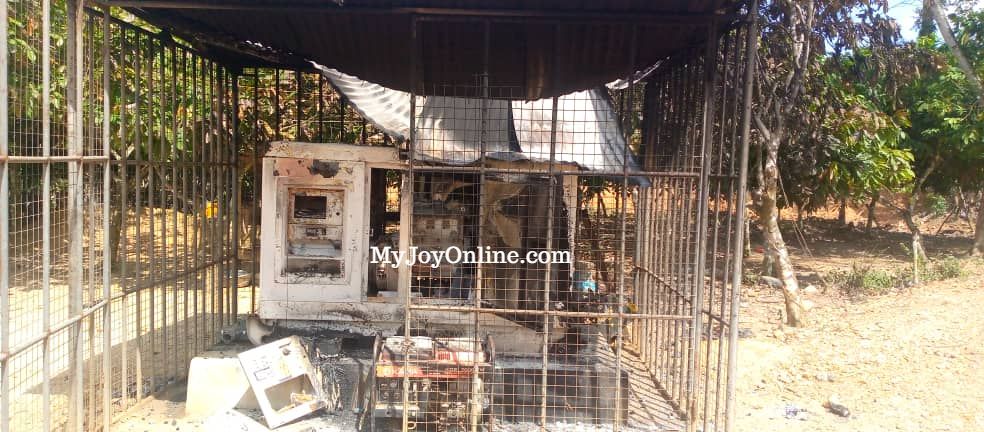 At least 20 excavators and many mining equipment have been set on fire by the military task force set up by government to crack down on illegal mining in the Eastern region.
Eight out of the number of the excavators and one bulldozers destroyed allegedly belong to the National women's organizer of the ruling New Patriotic Party, Kate Gyamfua.
The task force last Sunday raided some mining sites in Larbikrom, Dompem and Pamen all in the Atiwa district.
The bulldozer had been hired to reclaim degraded acres of land but was not spared by the taskforce.
The task force spent several hours at the mining site of the women's leader after receiving calls from various quarters but they eventually set fire into the machines and allegedly.
The team, according to some persons who claim to work on the site of the NPP women's organizer beat up some of the workers and took away some alcoholic and non-alcoholic beverages kept in a fridge.
At Akyem Larbikrom and Dompem, four excavators, including brand new ones valued at $120,000 were set ablaze.
Dozens of water pumping machines were all destroyed.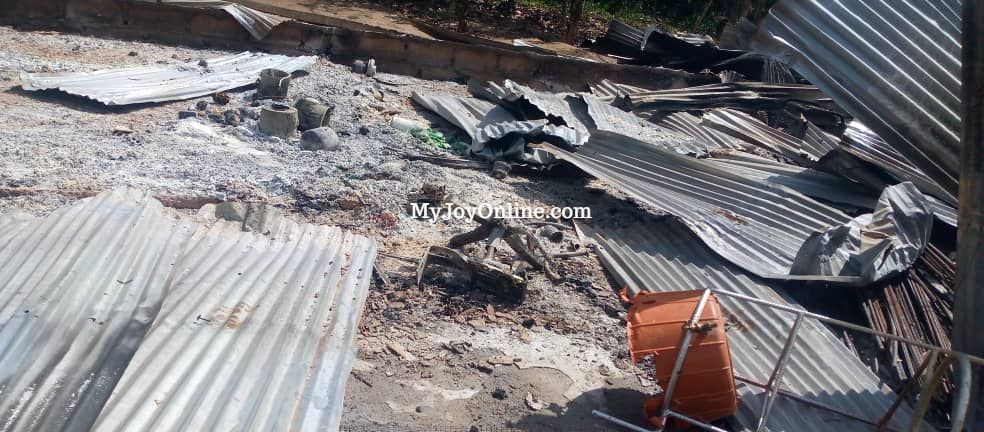 The team allegedly took away pump action guns used by private security officers tasked to protect the mining sites.
As if that was not enough, the operation halt team, returned on Tuesday to set more equipment ablaze.
They set fire into two bulldozers, 150 water pumping machines and other machinery.
Source: myjoyonlin

Disclaimer: MyGhanaMedia is not responsible for this report and its content.There are four types of content published on MyGhanaMedia daily: curated content; syndicated content; user-generated content; and original content.

Send your news stories to mygha[email protected] and Chat with us via WhatsApp on +233200818719