All is not well with many on social media after photos of a Lawmaker sharing money to his political associates as Ramadan gift hit online.
The pictures attract much attention and also generate mixed reactions from social media users, having them talking unceasingly.
Many have taken to register their displeasure at the situation and asked many provocative questions.
It is no longer new to us that during this period, Muslims are expected to help the less privileged in their midst. Even non Muslims are encouraged to support Muslims who are fasting.
However, a Lawmaker who represents Suleja /Tafa And Gurara Constituency, Abubakar Lado Suleja, has shared the sum of 50 million cash to his political associates.
From the statement made by Sahara Reporters on its official verified Twitter handle, this political associates got between 200,000 to 1,000,000 naira each from Honourable Abubakar Lado.
pictures shared by Sahara Reporters, bundles of money were seen on the floor after it was brought out from a bag.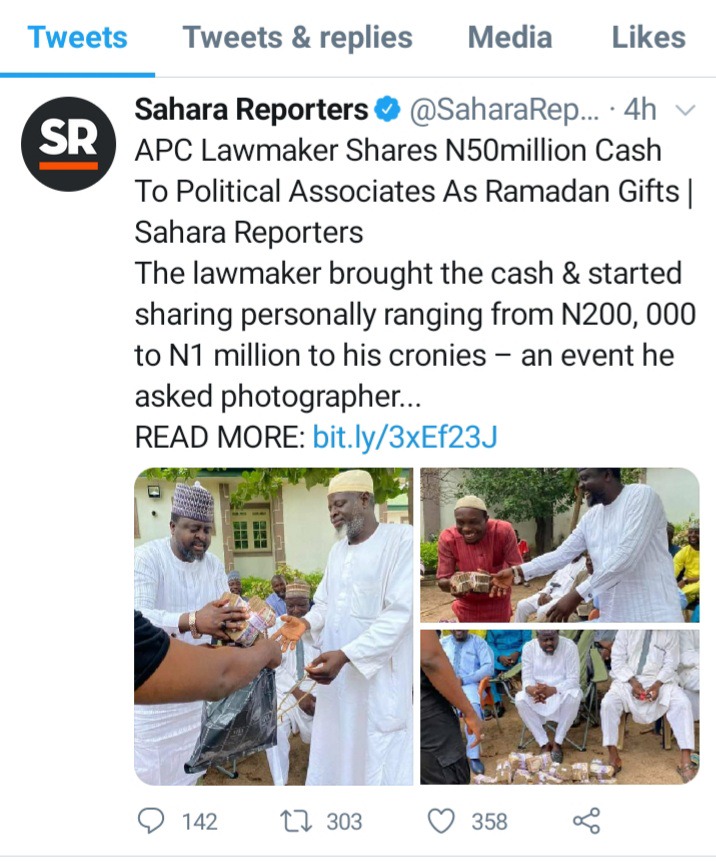 From the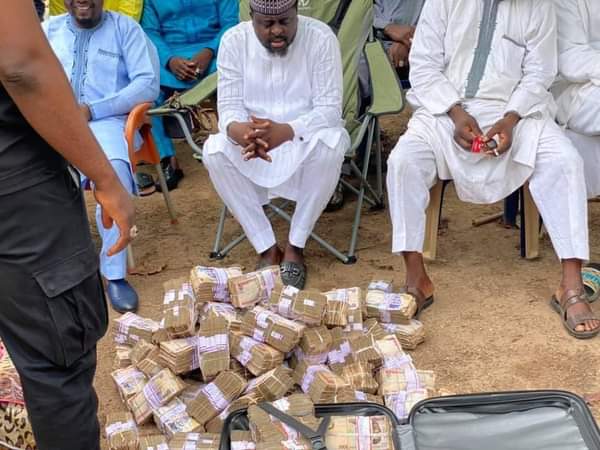 Another picture also showed the lawmaker giving out the bundles of money to his political associates and cronies.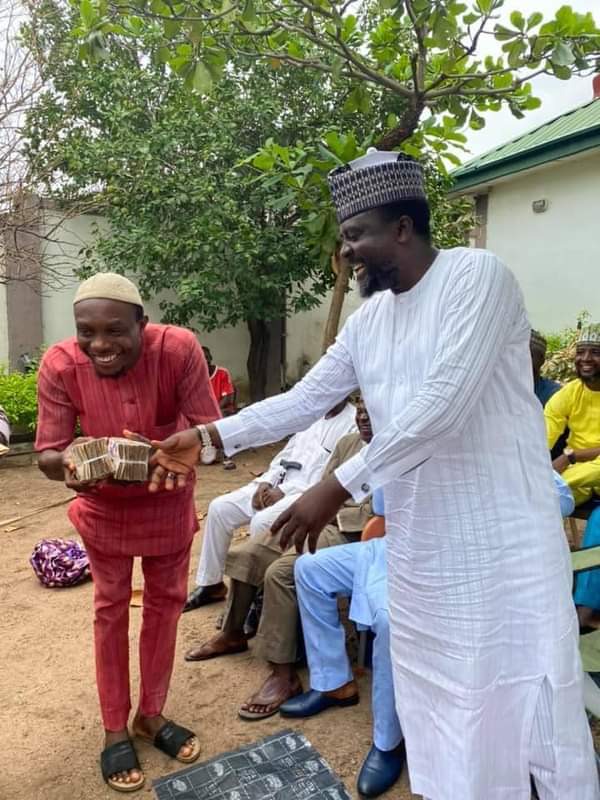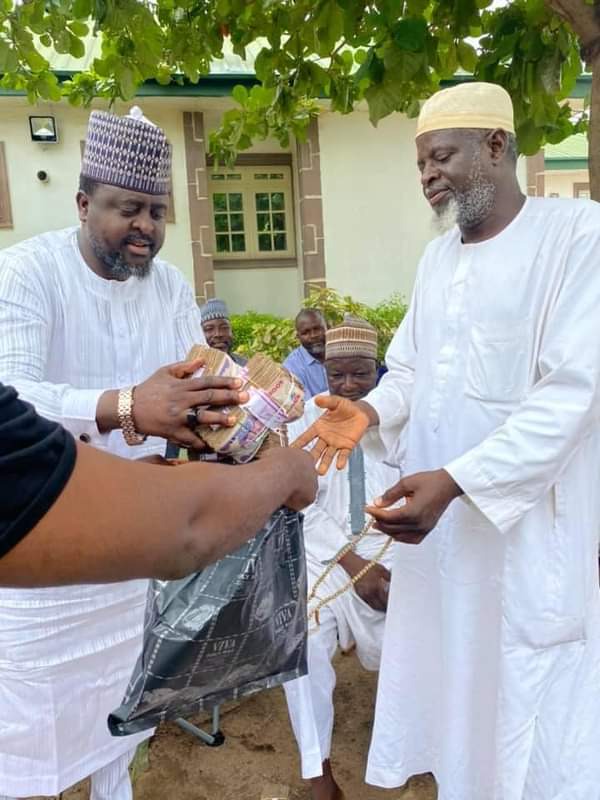 According to Sahara Reporters "Lado said It was necessary for him to pay loyalty with royalty. He said the money was to thank his people for their patience and loyalty. He said he particularly chose the Ramadan period to be able to repay them in full.
The cash disbursements were given to beneficiaries as follows: N1million, N500,000, N300,000 and N200,000," a source said.
Although Honourable Lado has done well to help his political associates who supported him, some Nigerians will think it would have been better for him to use that money on a project that will benefit his constituents and not a few political associates.
The Holy month of Ramadan is season of fasting and helping the poor and wealthy Muslims are expected to help others. Some Nigerians who reacted to it had the following to say on Twitter.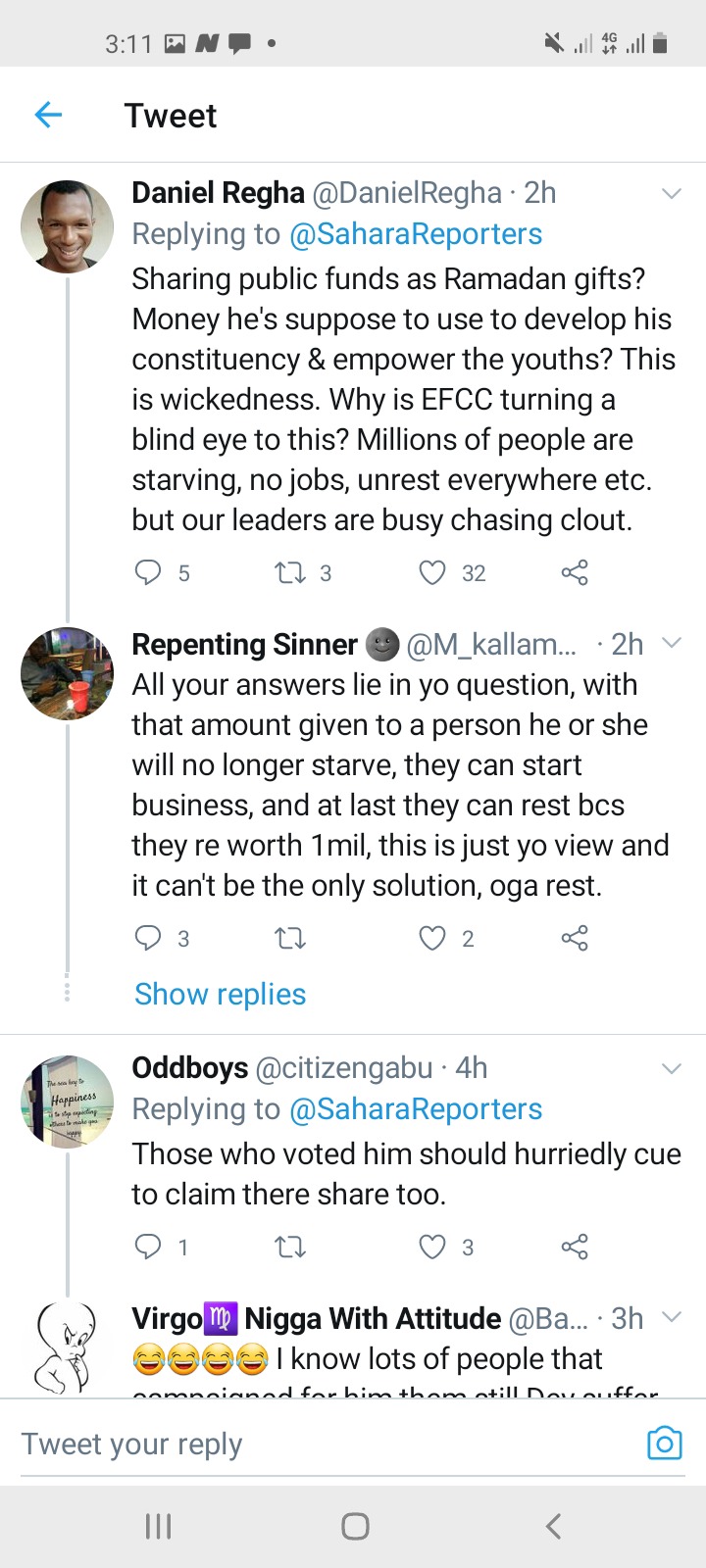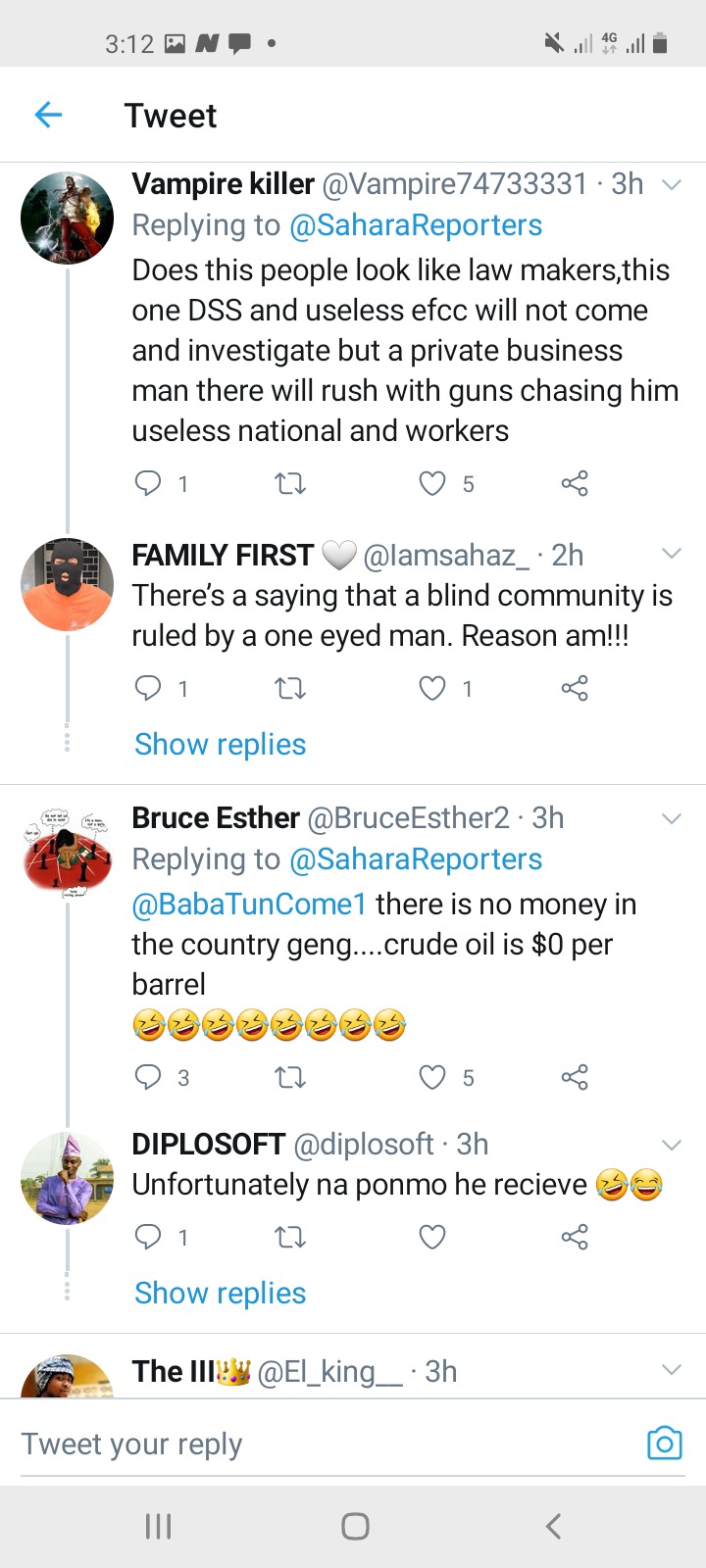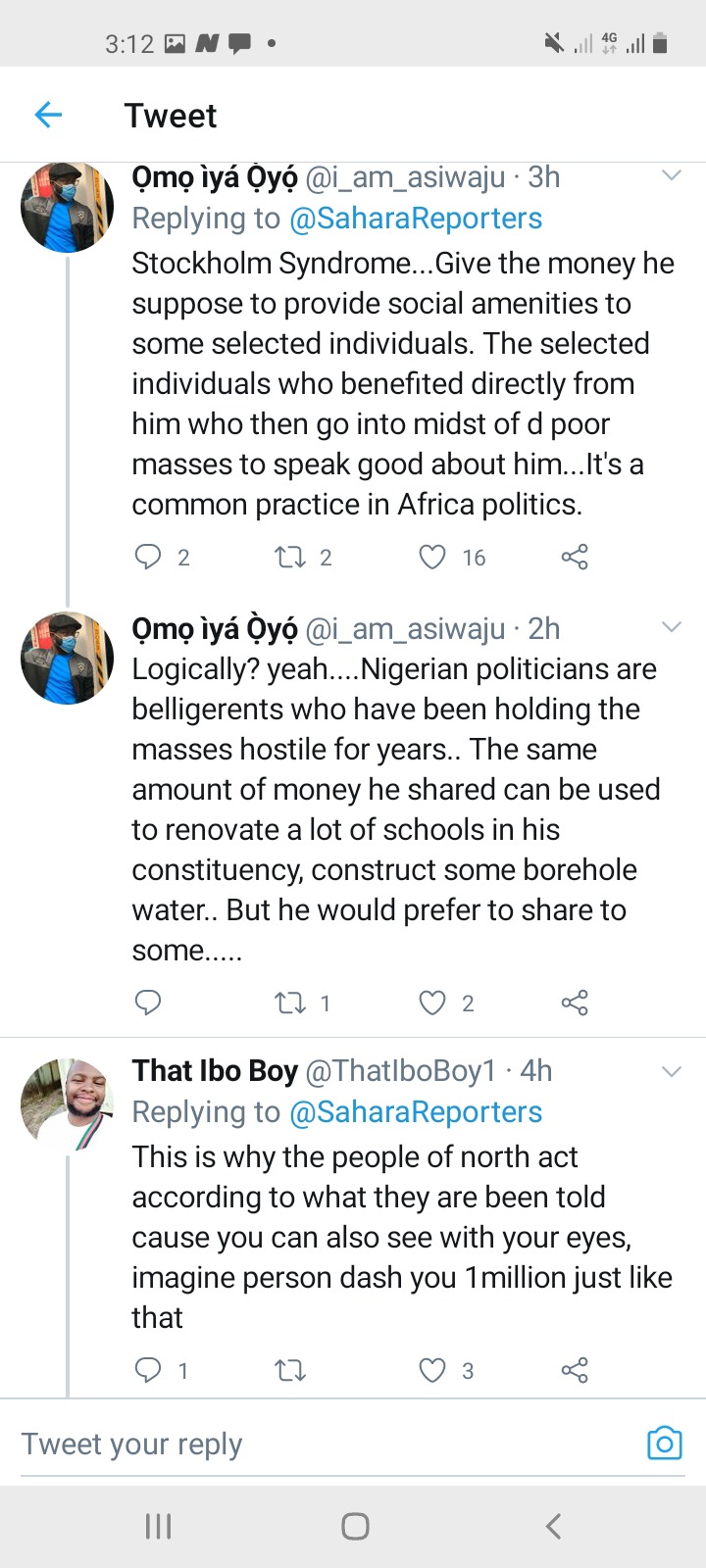 Source: Enfransmedia.com
Disclaimer: MyGhanaMedia is not responsible for this report and its content.There are four types of content published on MyGhanaMedia daily: curated content; syndicated content; user-generated content; and original content.
Send your news stories to [email protected] and Chat with us via WhatsApp on +233200818719