Lionel Messi could not hold back his tears on Sunday during his press conference in Barcelona. Messi, who will now be a part of a different club for the first time in his life, got emotional while speaking to the media.
The 34-year-old Argentine has become the best footballer in the world at Barcelona and would now head to a new home. There was a massive gathering outside the club as fans wore Messi's No 10 jersey and flocked outside the stadium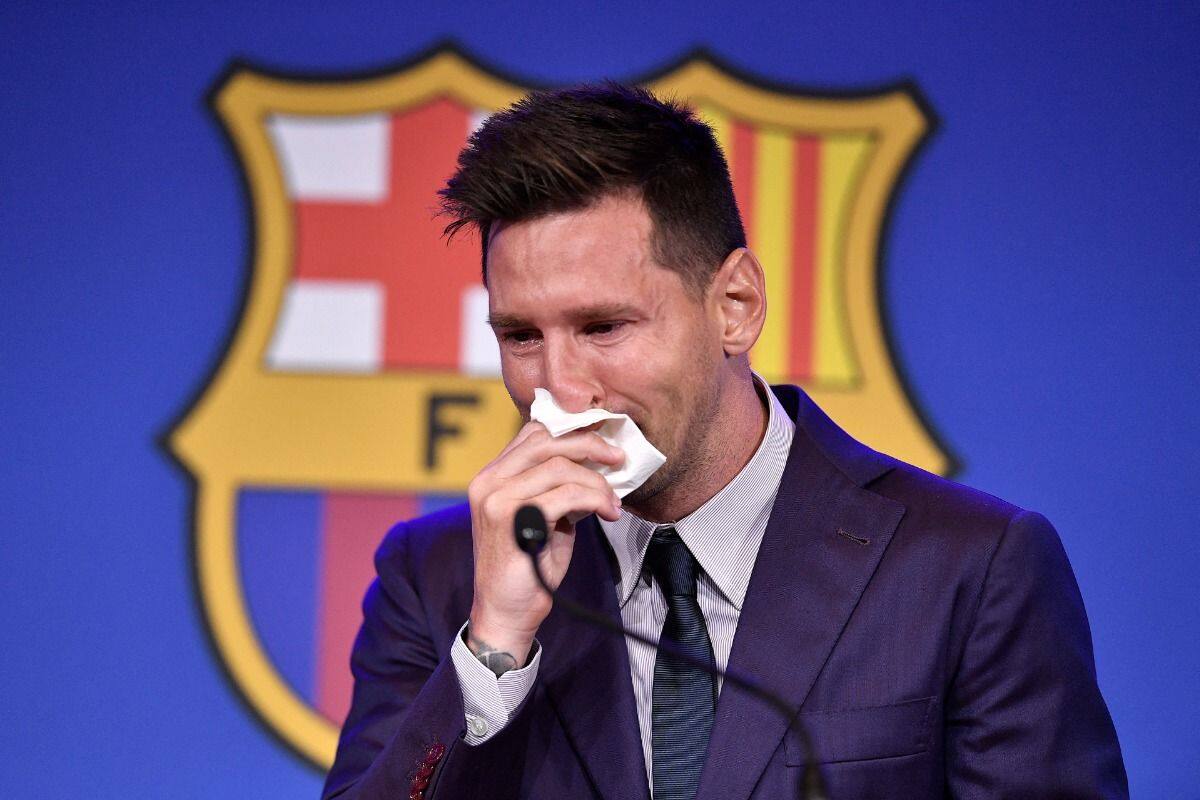 The Argentine superstar says he didn't expect to be leaving and that he never truly imagined he would be saying goodbye to Barcelona.
This is clearly difficult for Messi, who has been with the Catalan giants for his entire career, and whose family have been settled in the city, where he won't rule out returning in the future…
"I was convinced to stay here at Barcelona. This is my home, our home. I wanted to stay at Barça and it was the plan… and today I've to say goodbye after my entire life here," Messi said during the press conference. 
You can watch the press conference live in the video below on YouTube, with Messi opening up on his situation and how his departure from Barca after so long has come about.
Watch the video below:
Source: MyGhanaMedia.com / MGM Tv
vote Mensah Francis (General Editor for MyGhanaMedia.com / MGM Tv Online) as Blogger / Program Producer / Male Presenter  of the year in the 2021 edition of Eastern Regional Media Excellence Awards.
a) Dial The Short Code:
*447*714# 
b) Enter Nominee Code
Categories Code Below: 
i. Blogger Of The Yeah Code : ER5
ii. Program Producer Of The Year Code: ER113
iii. Male Presenter Of The Year Code: ER24
Nominee Name: Mensah Francis 
NB: Please 2 categories has be targeted Blogger & Program Producer of the year .
C) Enter Numbers Of Votes:
Then follow The Prompt To Confirm Payment From Momo account.
Per vote cost 50ps and you can vote as many times you want.
Please if you can't go through the process and you want to support then please contact the number below.
Thanks for your support for making this dream to come to pass.
contact:  0200818719