The National Democratic Congress (NDC) has strongly criticized the Nana Addo Dankwa Akufo-Addo government's assertion that Ghana's economy is experiencing a rebound.
The response came following the 2023 Mid-Year Budget Review, where NDC Members of Parliament accused the Minister of Finance, Ken Ofori-Atta, of misleading the nation with his claim that the country had 'turned the corner.'
Kwame Governs Agbodza, the Minority Chief Whip, shared portions of the minority's response to the government's review statement. He questioned the validity of the government's statement, particularly in light of the unprecedented losses incurred by commercial banks in the country. Agbodza pointed out that even the Bank of Ghana, responsible for regulating these banks, is currently insolvent.
He expressed disbelief at how the government could claim that things are getting better when such significant losses have been reported by the banks. Agbodza sarcastically referred to the Economic Mis-Management Team as the only ones capable of explaining the situation. He emphasized that the idea of having 'turned the corner' was far from the reality.
Agbodza further presented a purported list of 23 banks in the country and the losses they suffered in 2022. Among the banks were Absa Bank Ghana Limited, Access Bank, CAL Bank PLC, CBG, Ecobank, Fidelity Bank Ghana Limited, GCB Bank Plc, and Zenith Bank (Ghana) Limited, which recorded losses ranging from GH¢1 billion to GH¢2 billion. The remaining banks incurred losses between GH¢100 million and GH¢800 million.
How could we have "turned the corner" with this level of losses posted by our commercial banks, the biggest of which was actually recorded by the central bank itself?

Only the Economic Mis-Management Team below can answer this question.

Turned the corner indeed! pic.twitter.com/tB3vQ6PWcO

— kwame agbodza (@KAgbodza) August 2, 2023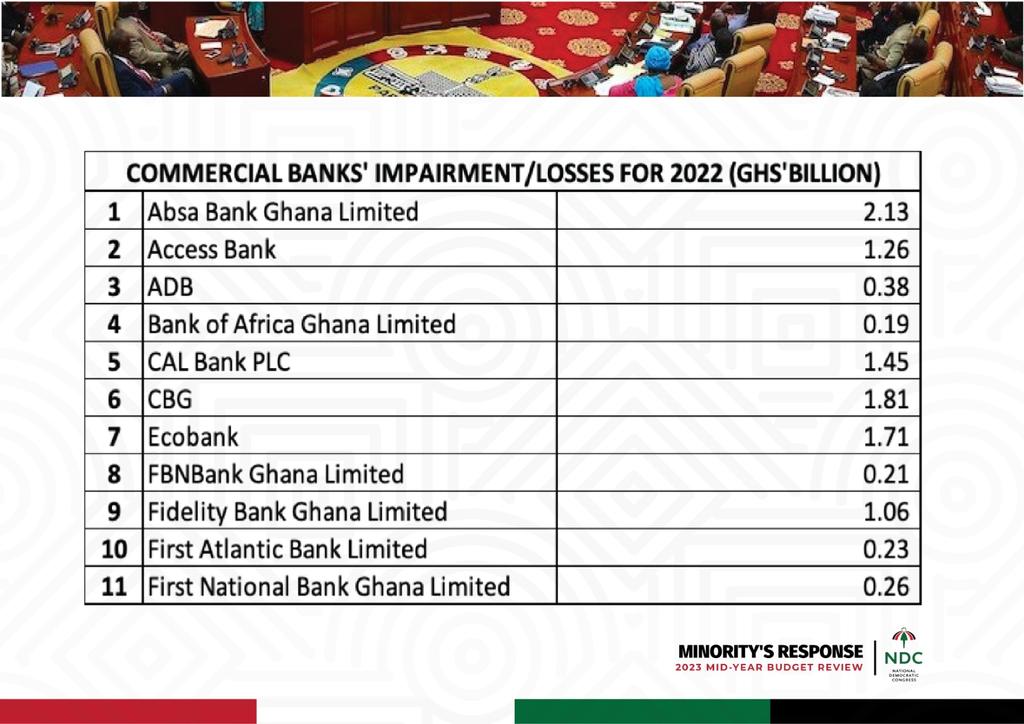 THANK YOU for constantly reading stories on MyGhanaMedia.com,  news publishing website from Ghana. Kindly like, follow, comment and SHARE stories on all social media platforms for more entertaining updates!
Source:  MyGhanaMedia.com

There are four types of content published on MyGhanaMedia.com daily: curated content; syndicated content; user-generated content; and original content.
Send your news stories to my[email protected] and Chat with us via WhatsApp on +233 200818719