The Member of Parliament for Akyem Swedru, Kennedy Nyarko Osei, has enrolled over 8,000 constituents in the National Health Insurance Scheme (NHIS) to enable them to have access to high-quality medical care.
The young and old residents of Akim Swedru, Awisa, Aduasa, Apoli, and Akotekrom were able to register and renew their cards throughout the continuous 14-day exercise from 1st to 14th August, 2023 which was totally financed by the MP.
This is part of an initiative aimed at tackling health issues in the Birim South District of the Eastern Region.
INSPIRE
The Akim Swedru Lamaker, Kennedy Nyarko Osei, explained to the Daily Searchlight and MyGhanaMedia.com that he was motivated by the number of people that came to him to seek support to pay their hospital bills.
He claimed that since its inception, the NHIS has assisted many individuals in gaining access to free medical treatment, but he also pointed out that many residents of his area were either not registered or were unable to renew their cards when they were about to expire.
He further stated that by organizing the NHIS registration and renewal under his leadership as a Member of Parliament, he was keeping his pledges and social obligations to his constituents.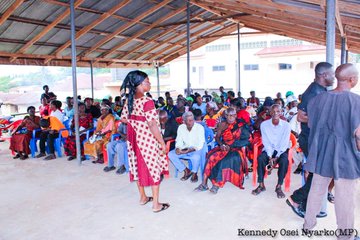 He said "Towards contributing my quota to building a healthy and prosperous community, I intend to help those who are needy, vulnerable, and aged who have challenges with finances enroll in the National Health Insurance Scheme".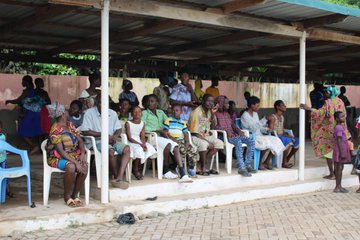 Mr. Kennedy Nyarko says that many residents have been unable to enroll in the scheme for years due to financial barriers, making the move critical.
It gives me joy to see my constituents able to access healthcare from hospitals, he noted.
He was hopeful that he would ensure that as many people from the constituency as possible could access health care for free without stress.
APPRAISAL
Mr. Benjamin Baiden, the Akim Oda National Health Insurance Scheme (NHIS), said more work needed to be done to get citizens onto the scheme based on the number of people who showed up for the exercise.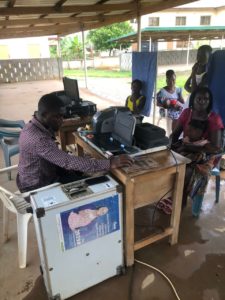 "It takes people like what the MP has done; he paid for them. I'm sure most of them have not registered because of a lack of money, but when they heard the lawmaker was doing it for free, they all came out to do it."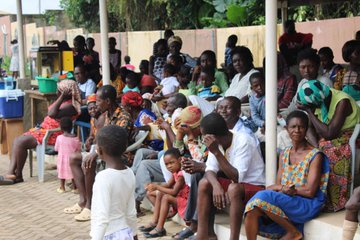 He appealed to Ghanaians and the people within the constituency to take advantage of the initiative and get registered to access health care.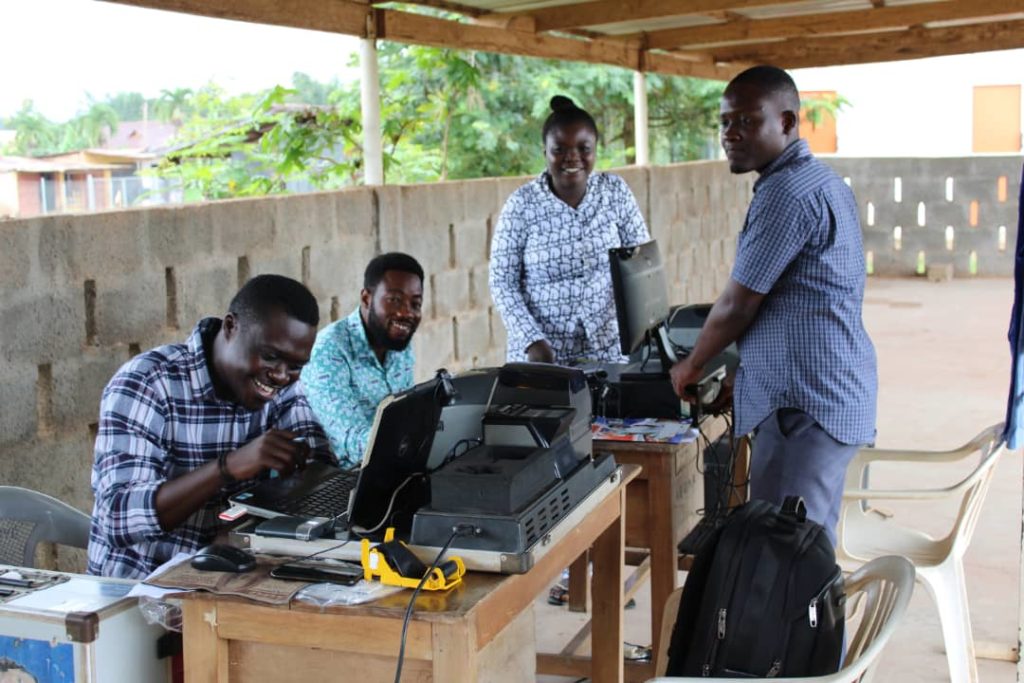 He commended the Hon. Kennedy Osei Nyarko for bearing the cost and appealed to others to help register those who could not afford it, adding that their doors were opened to whoever was willing to do mass registration.
ADMIRATION
In an interview with the Daily Searchlight and MyGhanaMedia.com, some of the beneficiaries thanked the Legislator for the kind gesture and asked him to extend it to other neighboring communities.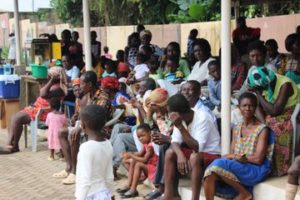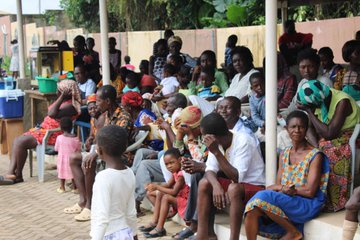 "The free registration is good, and what Hon. Kennedy has done is fantastic. Some of us do not have money to register with the scheme, so we thank him a lot", a joyful beneficiary expressed.
THANK YOU for constantly reading stories on MyGhanaMedia.com,  news publishing website from Ghana. Kindly like, follow, comment and SHARE stories on all social media platforms for more entertaining updates!
Source:  MyGhanaMedia.com

There are four types of content published on MyGhanaMedia.com daily: curated content; syndicated content; user-generated content; and original content.
Send your news stories to my[email protected] and Chat with us via WhatsApp on +233 200818719