The Ghana Association of University Administrators (GAUA) has threatened to go on a nationwide strike following a directive by the Ghana Tertiary Education Commission (GTEC) on the payment of allowances of officeholders in public universities in Ghana with effect from September 1, 2023.
GAUA came out of an August 17 meeting with GTEC dissatisfied with the latter's decision, which they described as a "hurried implementation of the said directive."
GAUA warned that this could lead to "potential chaos with adverse variations in the conditions of service of affected members of the association who had been duly appointed to positions of management."
GAUA in a statement also indicated that the directive is in "bad faith and an unfair labour practice as it failed to involve the Labour Unions as important stakeholders who are going to be affected by it."
The association is demanding that GTEC's directive be suspended, or they will go on a nationwide strike by August 31 if their concerns are not addressed.
"Considering all the above, the GAUA NEC, by this communiqué demands the immediate suspension of this GTEC directive and its implementation to allow for constructive engagement by all relevant stakeholders.
"The GAUA NEC further declares its intention to embark on a nation-wide strike action effective August 31, 2023, should the obnoxious GTEC directive be maintained."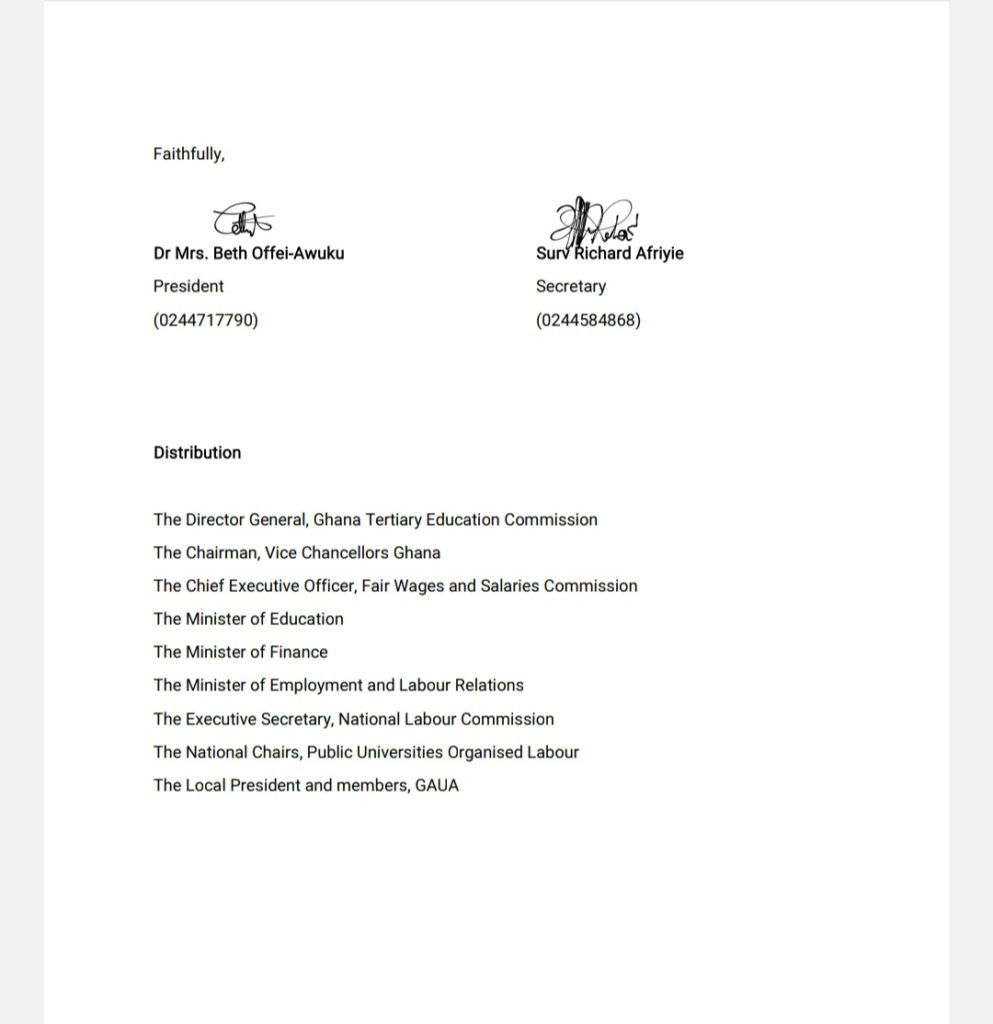 THANK YOU for constantly reading stories on MyGhanaMedia.com,  news publishing website from Ghana. Kindly like, follow, comment and SHARE stories on all social media platforms for more entertaining updates!
Source:  MyGhanaMedia.com

There are four types of content published on MyGhanaMedia.com daily: curated content; syndicated content; user-generated content; and original content.
Send your news stories to my[email protected] and Chat with us via WhatsApp on +233 200818719