About nine committees, which contain 82 members, were instituted by the Sekyedumase Traditional Council, which is led by Nana Antwi Boasiako II, on August 23, 2023, which happens to be the special meeting or sitting for the traditional council to discuss the importance of the Sekyedumase community.
Cemetery committee, event committee, transport committee, health committee, market committee, funeral committee, land committee, project committee, sanitation committee, etc.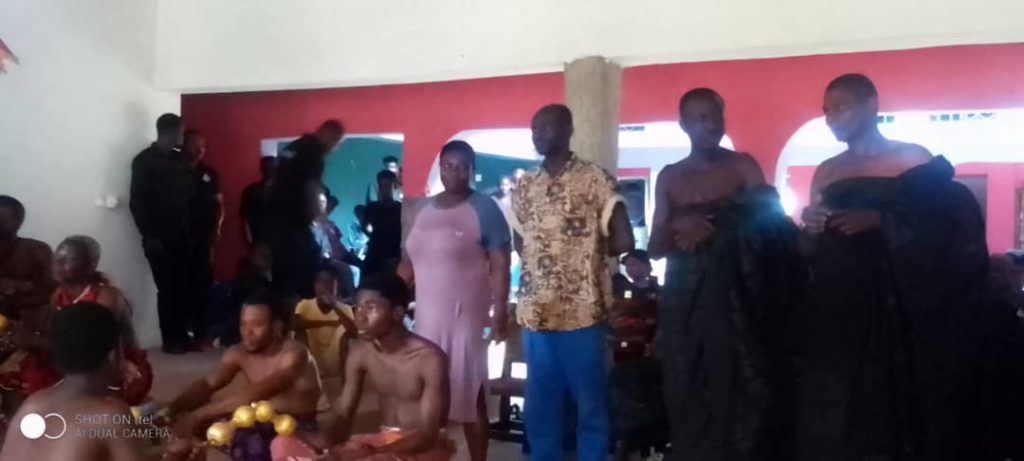 The above committee is the one instituted by the Sekyedumase Traditional Council, led by Nana Antwi Boasiako II, Sekyedumase Chief.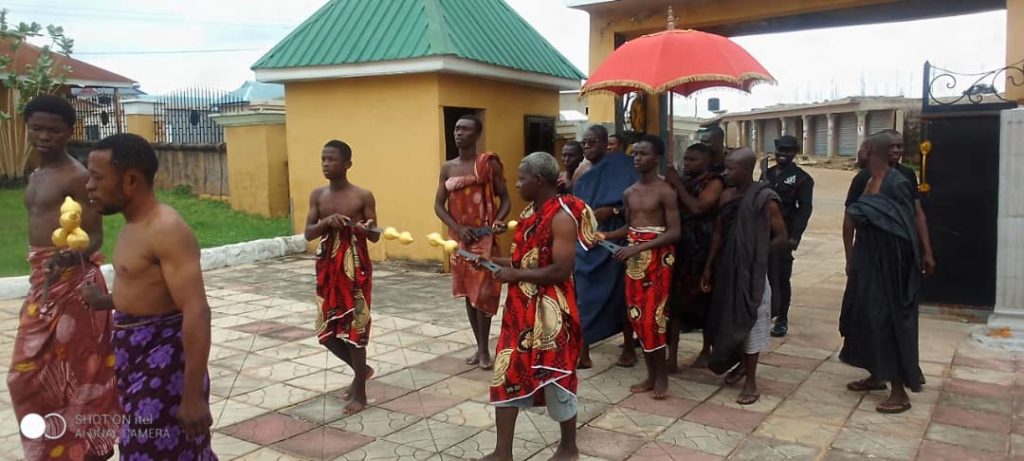 He added that the Sekyedumase community needs peace, development, harmony, and unity.
Sekyedumase Chief lamented his big worries to the media: the sports belt (mybelt), drinking alcohol, scamming, Q-Net, and hard drugs like wee smoking, tramadol, and super glue.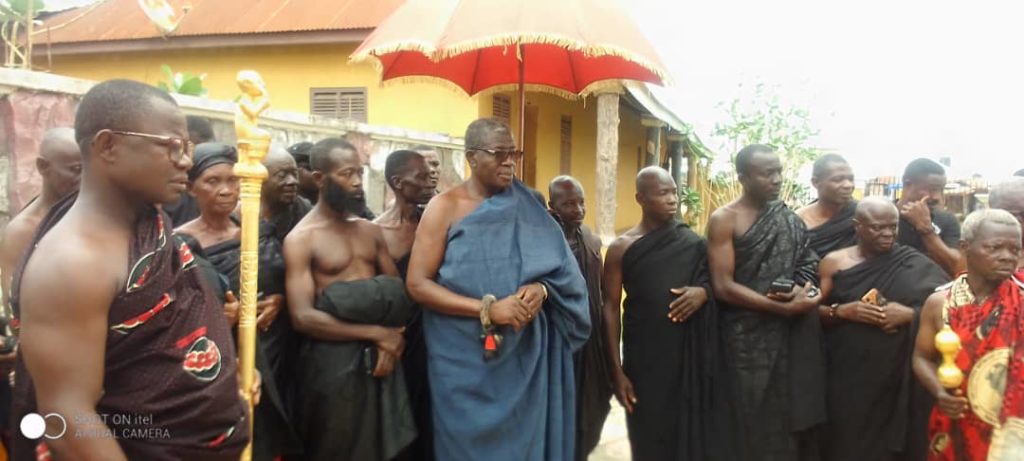 He also advised the teenage girls against early pregnancy, pleading with the parents to treat their wards properly to avoid the bad deeds.
Nana Antwi Boasiako II said the arrangement is to help the youth for proper development through them.
An interview with Nana Antwi Boasiako II by the media said the committee will enhance him to make successful work in the Sekyedumase community and its area.
Nana Antwi, Sekyedumase Chief, again advised the nine committees, which have about 82 members, to make sure to handle their positions and do the neat work.
THANK YOU for constantly reading stories on MyGhanaMedia.com, a news publishing website from Ghana. Kindly like, follow, comment, and SHARE stories on all social media platforms for more entertaining updates!
Source:  MyGhanaMedia.com / Nana Asare Kesse

There are four types of content published on MyGhanaMedia.com daily: curated content; syndicated content; user-generated content; and original content.
Send your news stories to my[email protected] and Chat with us via WhatsApp on +233 200818719