The Upper East Region is set to receive a permanent Military Barracks to enable it deal with issues of terrorism around its borders.
President Akufo-Addo made the announcement when he paid a courtesy visit to the Paramount Chief of Bawku Traditional Area, Naba Asigri Abugrago Azoka II, Monday, during his two-day tour of the Upper East Region.
"Burkina Faso makes it an obvious potential target for these murderers and criminals who want to destabilize and terrorize our lives in Ghana. You are aware of the measures the government has been taking to strengthen the security agencies and protect us from terrorist attacks emanating from Burkina Faso.
"I am happy to inform you that a permanent barracks is going to be established here in this area to be able to address these issues of terrorism," President Akufo-Addo stated.
The Upper East Region is bordered to the north and east by Burkina Faso and Republic of Togo respectively.
The President's intervention follows a wireless message from the Police Service warning of possible attacks by Burkinabe bandits at the border of Paga in the region.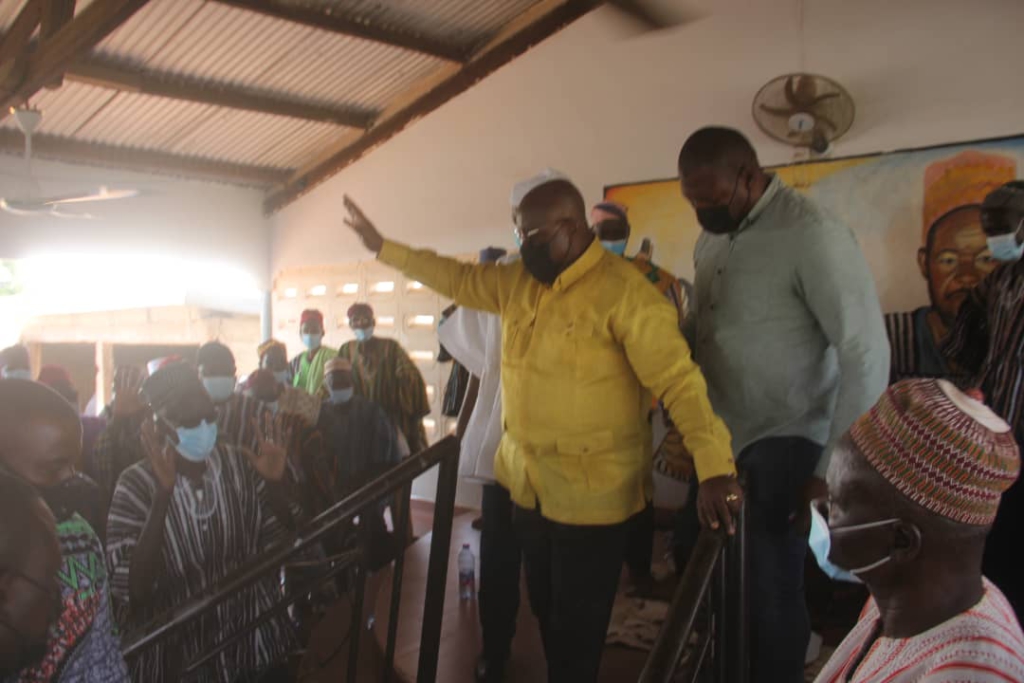 Some portions of the message disclosed that the bandits are suspected to be in possession of military grade weapons and may have already infiltrated some yet to be identified areas, and planning attack.
This has left many perturbed in the region and calling for intensified security.
Naba Asigri Abugrago Azoka II, in response to the President's pledge expressed gratitude and entreated the President to stay true to his word.
Aside that, he called on the President to see to the completion of many abandoned road projects as well as some health facilities in the region.
Meanwhile, the Regional Minister, Stephen Yakubu has encouraged citizens to report any suspicious characters in their communities to the police.
Disclaimer: MyGhanaMedia is not responsible for this report and its content.There are four types of content published on MyGhanaMedia daily: curated content; syndicated content; user-generated content; and original content.