President Akufo-Addo inaugurates $6.6M Ashaiman & Bankuman sewerage and treatment plants. The projects, spanning 51 km of sewer lines, along with a new wastewater treatment plant with a capacity of 1,800 m3/day in Ashaiman, will serve 4,805 households. The Bankuman plant, with a capacity of 1,600 m3/day, will benefit 3,100 households.
During the ceremony at Ashaiman, the President emphasized that these projects exemplify the government's commitment to address the infrastructure gap in the sanitation and water resources sector. The sanitation initiatives are part of the Greater Accra Metropolitan Area (GAMA) Sanitation and Water Project, focusing on the policy of "One-House-One-Toilet" for pro-poor interventions.
Under this project, 48,641 improved household toilets have been delivered, benefiting around 389,128 people as of December 2020. Additionally, 406 improved and modern disability-friendly, gender-sensitive institutional toilet facilities have been completed, providing services to approximately 251,872 schoolchildren by the same period. These initiatives aim to enhance sanitation and water access for communities across Greater Accra.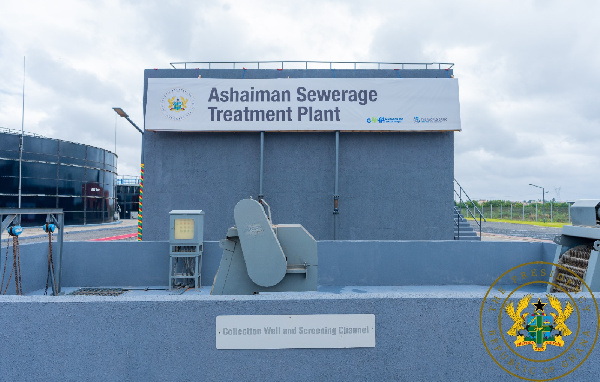 "The GAMA Project has been so successfully executed that additional financing was sought and obtained from the World Bank to extend the intervention to the Greater Kumasi Metropolitan Area. Under the additional financing, a total of one hundred and twenty-nine (129) improved and modern disability-friendly, gender-sensitive institutional toilet facilities, as well as thirty thousand (30,000) household toilet facilities are under construction for beneficiary schools and individual households, respectively, in the Greater Kumasi Metropolitan Area," he said.
The Kumasi Project, President Akufo-Addo said, will also expand and rehabilitate the 29-year-old Asafo sewerage system in Kumasi, provide an additional 12,000 household toilets and 30 institutional toilets in the Greater Kumasi Metropolitan Area.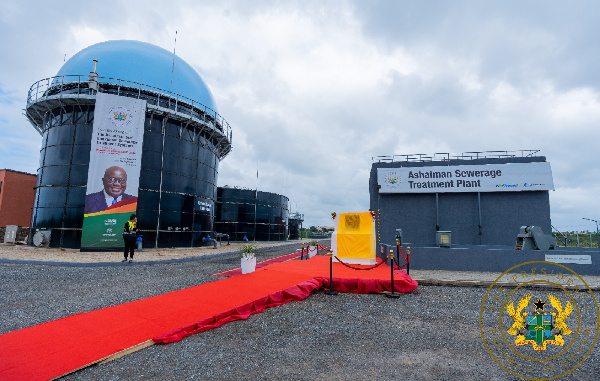 Component One of the Greater Kumasi Project, he added, will extend potable water, by laying some 120 kilometres of pipelines, and provide 5,000 new service connections; establish a telemetry, and also retool the Ghana Water Company's metre shop to reduce non-revenue water.
"Ghana has made significant strides towards the attainment of the 2030 United Nations Sustainable Development Goals on water and sanitation. Currently, access to basic drinking water services has increased from 79% of the population in 2017 to 87.7% in 2021" he said.
The President continued, "Access to improved toilet facilities, including public toilets, has also increased from 66% to eighty-point-eight percent 80.8% within the same period. The Akufo-Addo Government is investing an amount of some US$ 1.4 billion in several water and sanitation projects nationwide. Some of these projects have been completed, and others are still ongoing. It is expected that some 5.3 million people will benefit from these interventions when completed."
Recognising the huge resources required to provide, maintain and sustain sanitation and water infrastructure across the country, President Akufo-Addo told the gathering that Government is in partnership with other key stakeholders and the private sector for support in providing these vital services.
"I urge all of us to help sustain and improve the gains made so far by maintaining healthy environmental sanitation, protecting our water bodies and supporting the Clean Ghana Campaign," he added.
THANK YOU for constantly reading stories on MyGhanaMedia.com,  news publishing website from Ghana. Kindly like, follow, comment and SHARE stories on all social media platforms for more entertaining updates!
Source:  MyGhanaMedia.com

There are four types of content published on MyGhanaMedia.com daily: curated content; syndicated content; user-generated content; and original content.
Send your news stories to my[email protected] and Chat with us via WhatsApp on +233 200818719