The management of the Ghana Railways Company Limited (GRCL) has announced to the general public that the Tema-Accra passenger service which was suspended temporarily for rehabilitation work is scheduled to resume on Monday 18th July 2022.
This comes after the GRCL successfully addressed the technical challenges that led to the suspension.
— My Ghana Media (@MyGhanamedia2) July 16, 2022
The GRCL conducted series of test run, final joint inspection also carried out on 7th July 2022 by GRCL and Ghana Railway Development Authority (GRDA) to ascertain the suitability of the line for passenger service, a statement said on Friday July 15.
The statement stressed that "GRDA, which is the industry regulator has granted the GRCL the the approval to commence the shuttle service.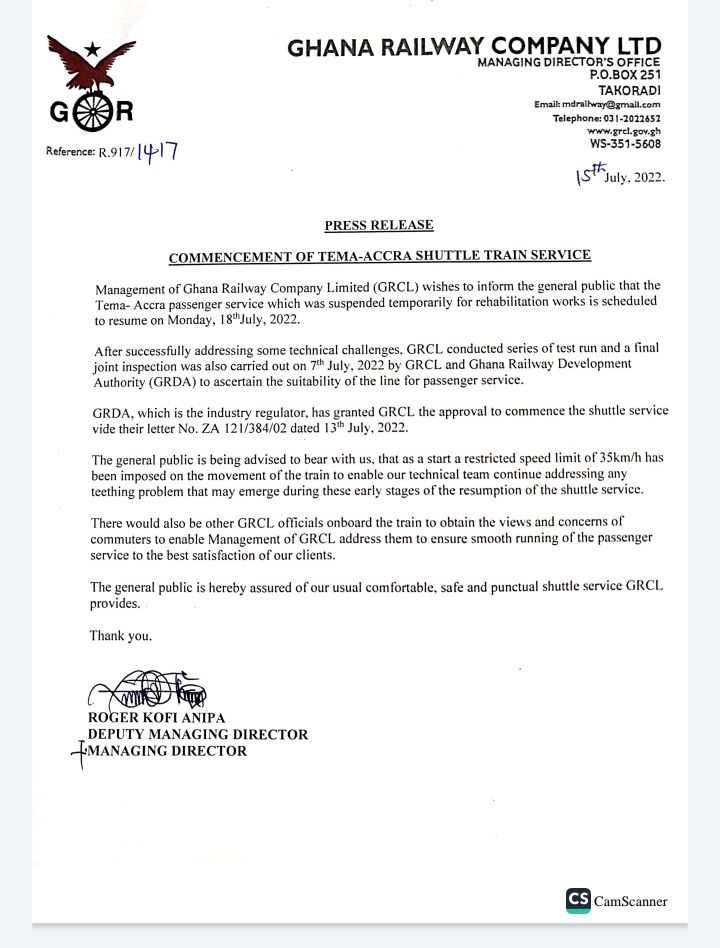 Master Of Ceremony (M.C) available for all your events.
Source: MyGhanaMedia.com
There are four types of content published on MyGhanaMedia.com daily: curated content; syndicated content; user-generated content; and original content.

Send your news stories to [email protected] and Chat with us via WhatsApp on +233 200818719