The story of a 16-year-old physically-challenged boy who uses his mouth to carry a bucket of water for household chores and aspires to become a great footballer at Kpandai is offering hope and inspiration to many.
Wahab Kadir suffered paralysis in both legs and found himself in an unfriendly environment. But he is shrugging off the stigma and neglect associated with his condition at home and school to live his dream of becoming a professional footballer.
"We pitied him at first but we are now used to him. Those outside may see it to be sad but because we are with him in the house, we feel it's normal now for us," said Sakibu Shaibu, an uncle of Wahab Kadir.
When JoyNews' Ohemeng Tawiah visited him at Kpandai Zongo on a Saturday morning, Wahab had already started doing his chores.
He has both legs and feet twisted and wasted as a result of a tumour he suffered at age 7.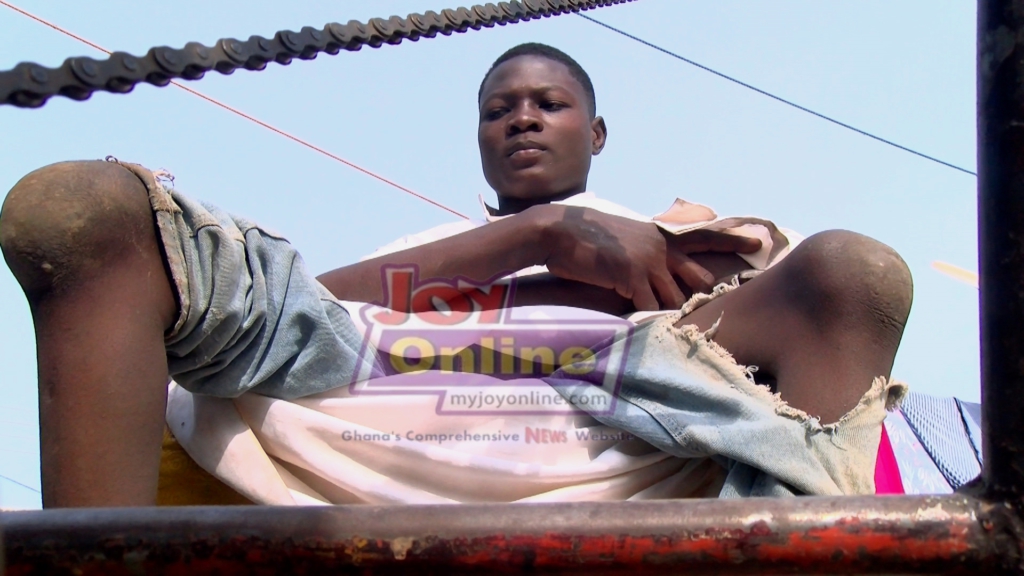 He crawls as he goes about his business, washing and bathing in the family's compound house which has most of its concrete surface removed.
Wahab is used to using his mouth to carry a bucket of water he draws from a hand-dug borehole in the house.
His relatives admit they no longer pity his condition.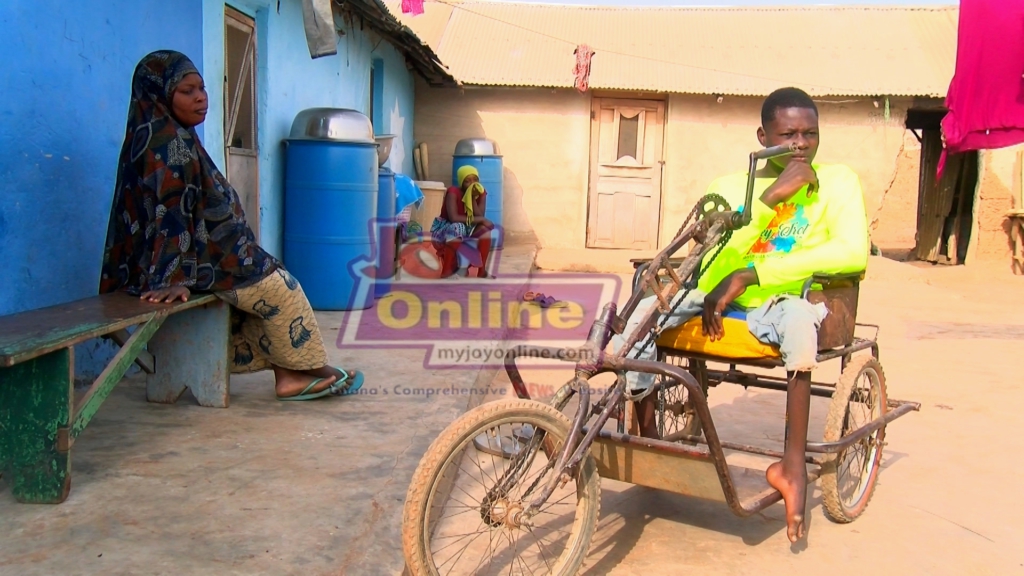 "We have nothing to do now; just looking for the best. Though we feel sad for what has happened, in the end, we can't blame God. God has done it," his uncle, Sakibu Shaibu opened up.
Wahab was not born with the disability; he developed the condition after his parents failed to raise enough funds to treat two deadly tumours in his anus.
The once abled boy likened to former Black Stars player Agogo, now crawls around his home as he battles the ailment.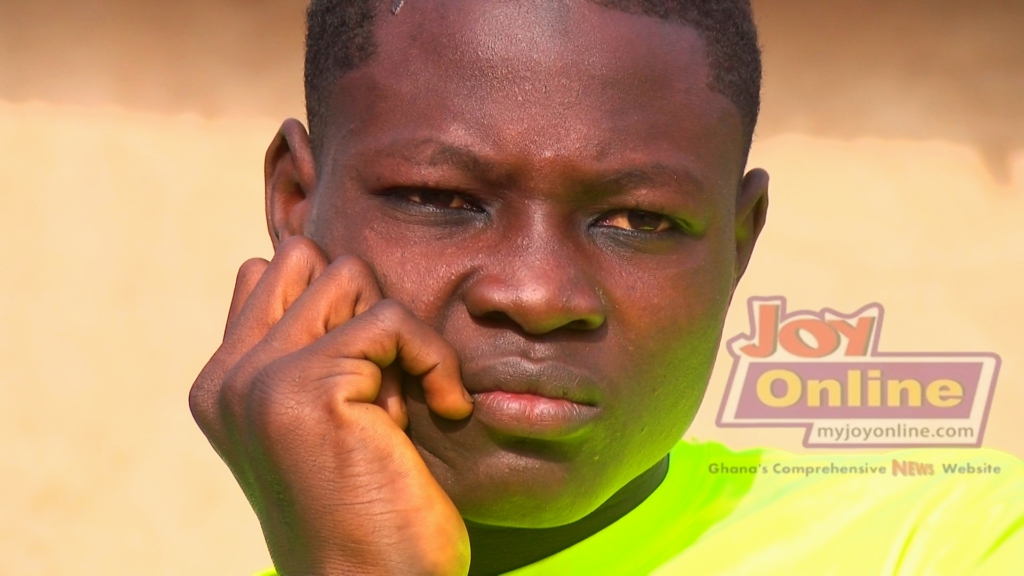 His mother, Rukaya Sakibu told JoyNews how the family struggled to get treatment for her son, Wahab, including sending him to neighboring Togo.
"He used to walk and run around in the house till the disease struck him. We did all that we could by sending him to the hospital and then to Togo for herbal treatment. But all to no avail. The two deadly tumours were sighted in his anus."
For Madam Rukaya, her son's condition deteriorated till it got to the point where the family couldn't bear it.
"He couldn't walk again after the tumor blocked his anus for a long time. He got paralyzed in the process."
But not only is Wahab's immediate environment hostile, it's also unconducive.
He is unable to ride his old but wretched tricycle donated by some philanthropists years back on the streets of Kpandai.
Again, Wahab has never benefited from any government intervention.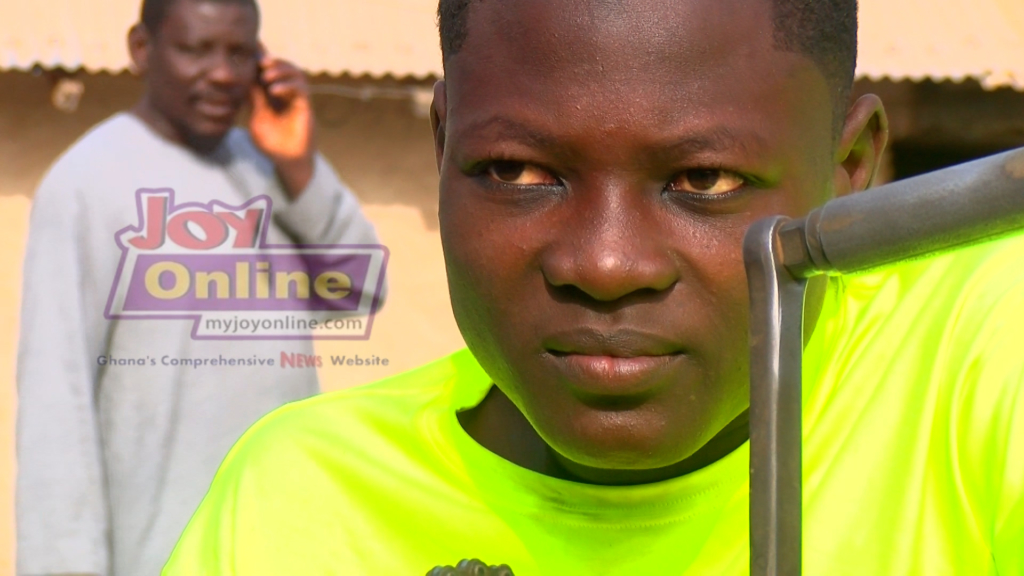 The District Social Welfare Director, Joseph Issifu, said the District Disability Fund had disbursed funds to some physically-challenged persons a few days before the visit by JoyNews.
"3 % of this Disability Common Fund for Persons With Disability (PWD) is there for them to have a livelihood and secondly we have the LEAP programme."
According to him, Wahab could benefit from the Disability Fund and the Livelihood Empowerment Programme if he is recommended by the Assemblyman.
"Just last week, the Assembly's disability fund disbursed some monies to them to get them off the streets so they can be self-reliant and self-dependent with this money."
"I wish that we identified him and made a request and then the assembly will support him," he added.
Until this is done, Wahab should count himself out of receiving any such state support.
Like several other physically-challenged persons, Wahab is faced with stigma and discrimination, especially at school.
This is contrary to Section 4 of the Disability Act, passed in 2006.
"He has been complaining bitterly. Sometimes when that happens, because of his physical challenge, they feel that he is not part of them and they take advantage to do certain things that do not auger well which affects his learning," Rafik Abubakar, Assistant Headteacher of Kpandai D/A JHS revealed to JoyNews.
Stigmatization and sometimes abuse of people living with disabilities are common in the Kpandai District.
For instance, it took the intervention of JoyNews to save a girl born without arms and labelled a 'river baby' from being killed.
Joseph Issifu says it is criminal to stigmatize against Wahab Kadir and people with disability.
"Stigma against people living with a disability is unfortunate. It's no fault of theirs that they are disabled. Actually, discrimination against them is a crime. It's not supposed to be so".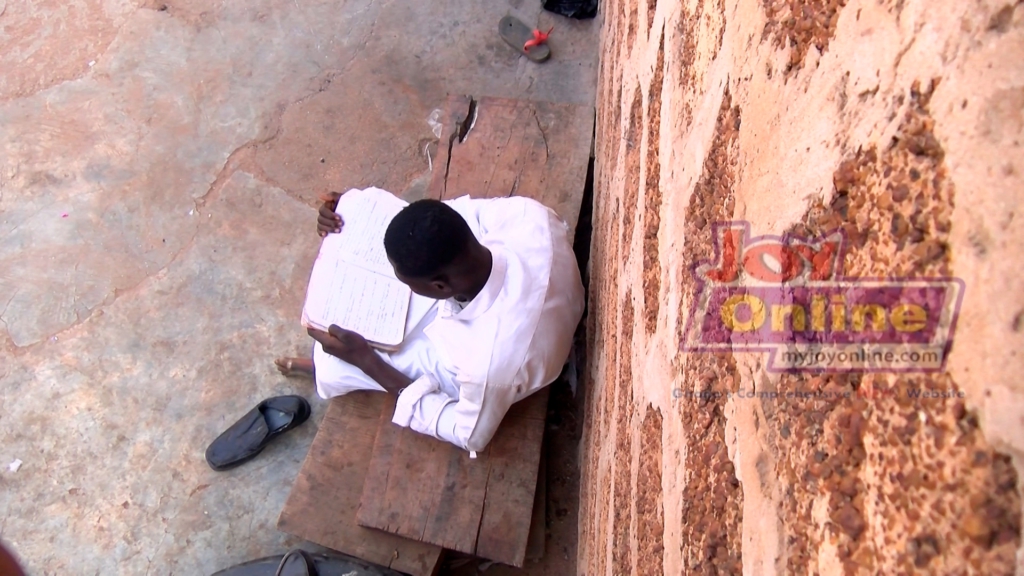 Despite the abuse and stigma, Wahab is braving the storm to live his dream of becoming productive.
His favourite subjects are Core Science and ICT.
His academic brilliance and ability to dismantle and assemble mobile phones is admired by many, including his teachers.
"In terms of his academic performance, Wahab has not been bad; he's been very good in class," Assistant Headteacher of Kpandai D/A JHS, Rafik Abubakar revealed.
"He performs excellently in school. He places either first, second, third or fourth. In sports, he does well by scoring goals. He can dismantle and assemble mobile phones," says his father, Yussif Abdulai.
Despite lacking any source of help, Wahab is optimistic he will succeed in becoming the best footballer in the world.
Whilst using his hand, he plays football with other children who have no physical deformities.
"Football is my future. Before I fell sick, they used to call me Agogo anytime I played football. I fell sick and couldn't play again.
"But I am no longer sick. Playing football now is my future," says Wahab Kadir who was wearing a green jersey.
Kadir has pushed his relatives to love his football exploits as he puts in so much zeal, energy, and passion when it comes to the game.
"He plays football like any other player. He doesn't allow his condition to weigh him down on the field. He has an ambition to become a great footballer.
"The family patronizes his matches anytime there is one," his father, Yussif Abdulai revealed.
Soles of Hope, a non-governmental organization, working to provide hope to people in the Kpandai District has adopted Wahab.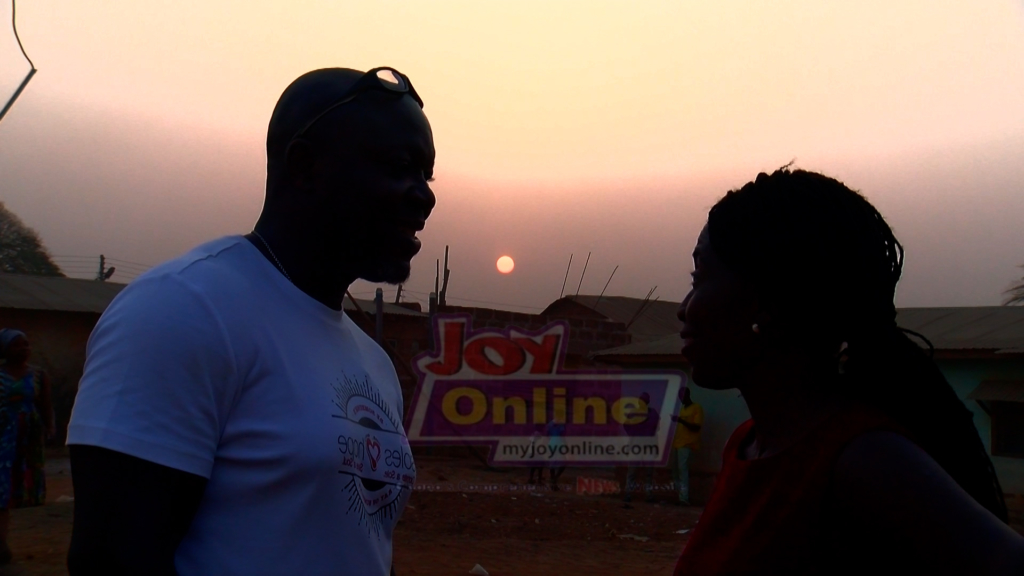 The organization has rolled out a project which identifies, nurtures, and trains children in that deprived area to live their dreams through reading, ICT education, among others.
It recently donated a fully stocked library and a computer lab to the people of Kpandai.
President of the Organization. Dr. Opokua Osei-Yeboah tells JoyNews the organization will help provide the needed platform to help the development of Wahab.
"We are dedicated to helping uplift him to where he wants to be. We have core children that we have identified as part of different clubs; the reading club, ICT club and Wahab is actually one of the children selected for the ICT club.
Persons like Wahab are eager to succeed, but that can only be achieved when society supports their dreams."
Watch the video below: