The Ministry of Energy has refuted allegations that sector minister, Dr Matthew Opoku Prempeh popularly known as 'Napo', has failed to provide the necessary leadership to save Tema Oil Refinery from collapse.
According to a press release on Thursday, June 23, Dr Opoku Prempeh began efforts at revitalising Tema Oil Refinery (TOR) four days after taking office.
The press release is in response to a petition submitted to President Nana Addo Dankwa Akufo-Addo by think tank Institute of Energy Security (IES) for him to save TOR from imminent collapse.
IES issued a statement on the petition to accuse the Energy Minister of failing to find a strategic partner towards revamping the refinery.
But in the press release issued on behalf of the Ministry by the Communications and Public Affairs Unit, Dr Opoku Prempeh has been at the forefront of ensuring that a strategic partner is appointed for TOR.
It recounted how the minister swore in a three-member Interim Management Committee (IMC), a new Managing Director and oversaw the approval of government's permission for TOR to begin negotiations with a strategic partner.
"Subsequent to this, on 10th June 2022, the Hon. Minister wrote to the Managing Director of TOR to provide guidelines and advice as the refinery prepares, together with its prospective transactional advisor, to enter into negotiations with a strategic partner.
"Among others, he directed further that TOR's indebtedness and workers' pension funds must be included in the negotiations with the strategic partner.
"In the said letter, the Minister emphasised that whatever agreement that may be reached between the refinery and the strategic partner is not final until it has been subjected to further scrutiny by the Ministry of Energy and the Office of the President."
According the Ministry, Dr Opoku Prempeh, who is also Manhyia South Member of Parliament, "has demonstrated clear leadership, vision and focus in working towards the revamping of TOR, and that the claims made by the IES is borne either out of ignorance of these facts or a deliberate attempt to tarnish the Minister's image".
It assured Ghanaians that the sector minister is committed to ensuring that TOR "is put on a sound footing to support Ghana's industrialisation drive and will continue to provide strategic leadership and direction in this regard".
— My Ghana Media (@MyGhanamedia2) June 23, 2022
Read the full statement below: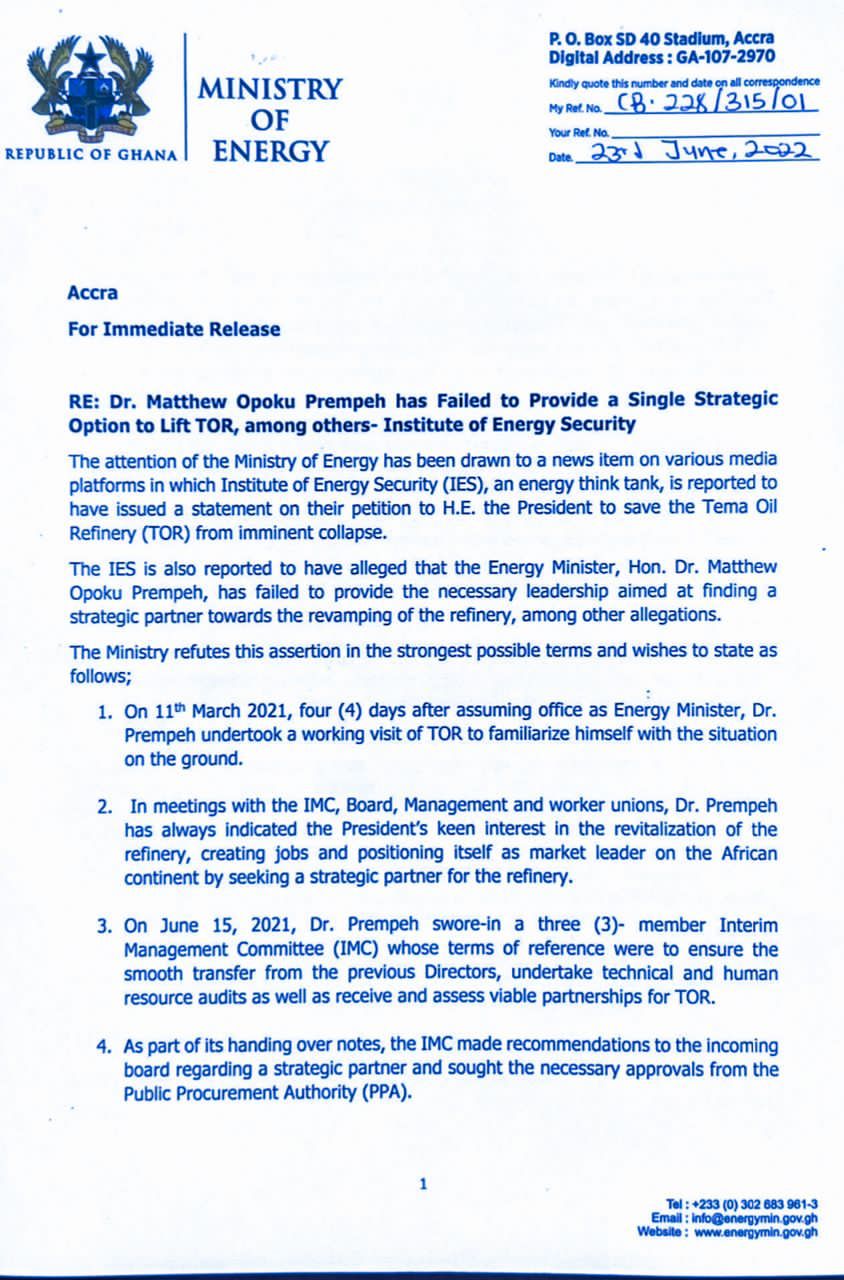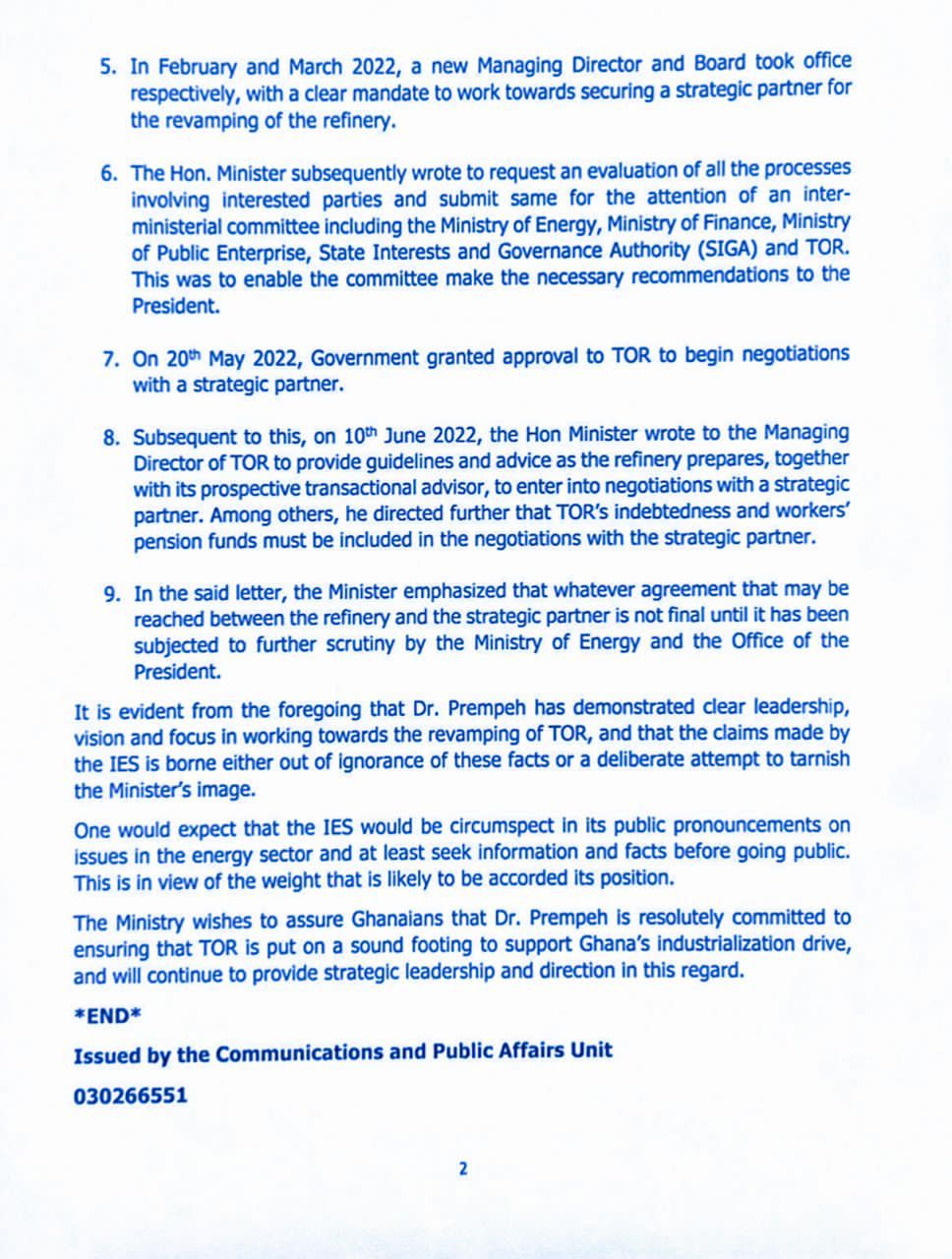 Source:  MyGhanaMedia.com
There are four types of content published on MyGhanaMedia.com daily: curated content; syndicated content; user-generated content; and original content.