Ghana Nurse and Midwife Trainees' Association (GNMTA) is urgently calling on the government to address the critical matter of their unpaid allowances which span a period of over a year.
The Association says the prolonged delay has exacerbated the hardships faced by the trainees who depend on these allowances for their education and well-being.
In a statement issued by the GNMTA, the association implored government "to act swiftly and provide the necessary financial support" in order to alleviate the burdens faced by trainee nurses and midwives.
The GNMTA noted the prolonged delay in the payment of the allowances has "exacerbated the hardships faced by the trainees who depend on these allowances for their education and wellbeing."
It, therefore, appealed to government to "prioritise and expedite the resolution of this matter immediately."
It stressed that the trainee nurses and midwives, have been "indispensable pillars of the nation's healthcare system," but have, however, been gravely affected by government's dereliction of duty towards them.
Speaking to President of the Association, Pascal Adumbisa, said it is imperative that the government swiftly addresses their issues as the situation is taking a toll on them.
"For over a year now, midwives and nurses have not received their allowances. We received an allowance in March. That was for three months and these three months that came in March were for 2022, not 2023. 2021, they made payments for September, October and November but June and December for 2021 were not paid, that is for those who just completed."
"And then for the current trainees who are on campus, the three months that was paid was supposed to be for 2022 and the whole of 2022 they have not been paid except for these three months. The allowance for trainee nurses and midwives supports them in their clinical field. Without these monies, there will be a lot of burden and constraints on the trainee nurses ad midwives and even those who have completed to fend for themselves. The trainee nurses and midwives contribute about 40 % of health duty to this country so this is their right," he stated.
The association also beseeched government to demonstrate its "commitment and swiftly fulfill its obligations towards nurses and midwife trainees," by immediately taking action to rectify the disbursement delays while recognising the critical role these trainees play in the provision of healthcare services and the significance of the trainee allowance in supporting their vital work.
Read the full statement below :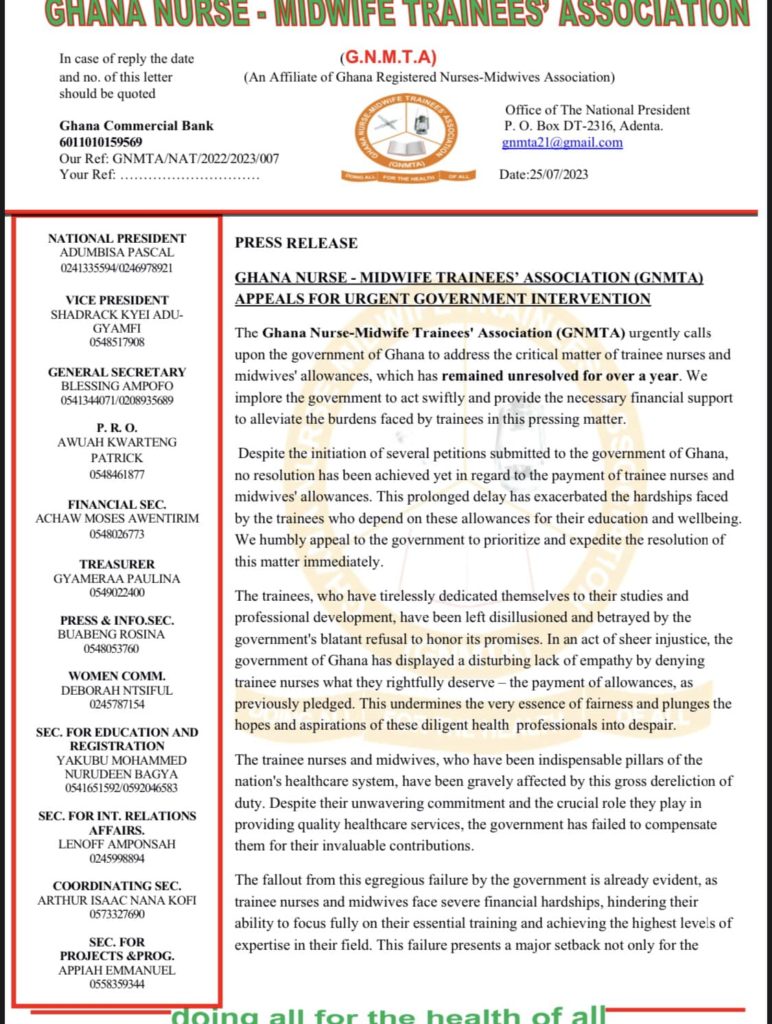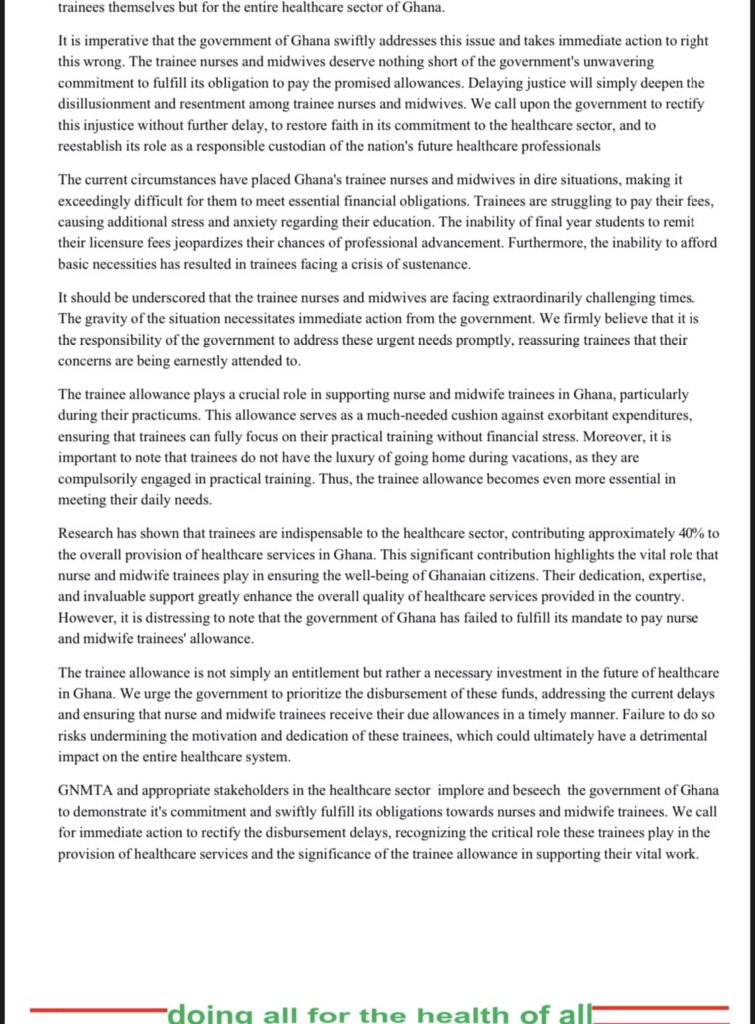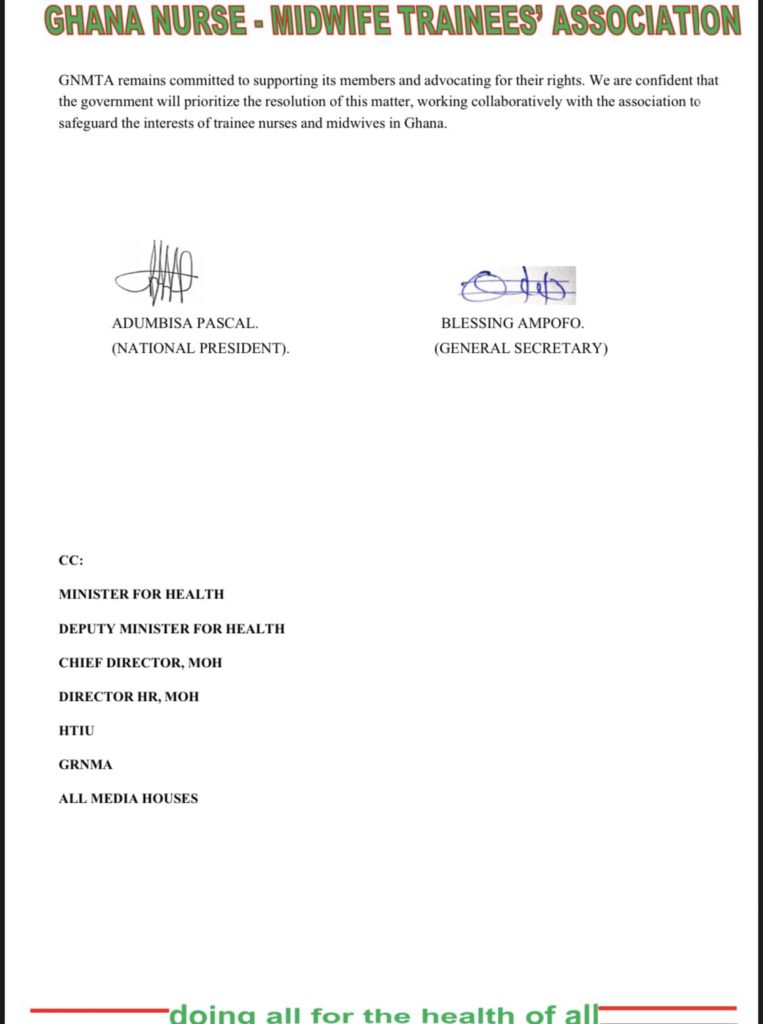 THANK YOU for constantly reading stories on MyGhanaMedia.com,  news publishing website from Ghana. Kindly like, follow, comment and SHARE stories on all social media platforms for more entertaining updates!
Source:  MyGhanaMedia.com

There are four types of content published on MyGhanaMedia.com daily: curated content; syndicated content; user-generated content; and original content.
Send your news stories to my[email protected] and Chat with us via WhatsApp on +233 200818719