The special aide to the current NDC MP for Gomoa East  and youths in the Constituency have expressed their disappointments in the former Member of Parliament in the Area, in his quest to peddle lies and label the incumbent MP Hon.Desmond Paitoo as incompetent and his inability to lobby developmental projects in the constituency.
According to the aide, the former MP in the constituency is endeavoring to use any foul means for the potential voters in the area to throw their weight behind him as he is seeking re-election which the indigenes  have made it categorically clear that they will give their unflinching supports to Hon.Paitoo who is flashing the Constituency with developments.
Sir Joe said, there is reportage going rounds on the various social media platforms which captured the former MP accusing and indicating that  the natives of the entire Gomoa East Constituency should give their tremendous support  to him on the grounds that he has lobbied for project in the area of which is palpable falsehood.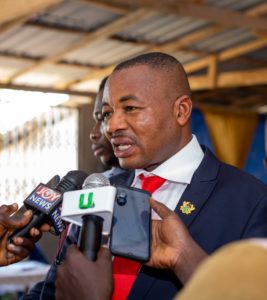 Gomoa East MP, Hon. Desmond De-Graft Paitoo.
Meanwhile, the mouth piece of Hon.Desmond in the  Area, has indicated that the former MP Kojo Asemanyi and the entire NPP fraternity are power – thirsty strategists, who have devised crude method against Hon.Desomond.
Read below the statement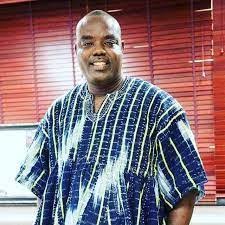 He said the former MP is intended using all manner of unorthodox Media and political strategy to paint Hon.Desmond  and his campaign as well as supporters black in order to put their beleaguered incoming parliamentary candidate at an advantageous position to win the forthcoming 2024 polls.
He stressed that all signs are crystal clear that hon. Desmond is the doing tremendously well in terms of development in the Area.
In a press statement sighted by MyGhanaMedia.com, Sir Joe says the Gomoa East NDC will no longer tolerate such conduct and will always respond in equal measure should the former MP peddle any falsehood about the incumbent MP.
He advised Mr. Kojo Asemanyi to desist from such unhealthy politics.
He also accused the former MP of taking credit for projects that were initiated by the NDC government whenever he was given the opportunity to speak on radio and at public gatherings.
He, therefore, called on the good people of Gomoa East to disregard Asemanyi's desperate bid to return to Parliament.
Read the full statement below
For immediate release
Office of Gomoa east MP
Gomoa Akotsi
To all media houses
28/07/2023
INEPT KOJO ASEMANYI SHOULD FOCUS ON HIS PRIMARIES IN HIS LOOSE BID TO RETURN TO PARLIAMENT AND STOP HIS UNECESSARY ATTACKS ON HON DESMOND PAITOO FOR CHEAP POPULARITY, AIDE TO HON DESMOND
My attention has been drawn to a media reportage containing loose talk by Kojo Asemanyi, a former Member of Parliament for Gomoa East. In the report, Asemanyi refers to his successor, Hon Desmond Paitoo, as incompetent and accuses him of failing to lobby for projects in the Constituency.
Although I would typically avoid dignifying such loose talk with a response, given that Asemanyi is attempting to come back into power and seek cheap popularity, it is important to set the record straight.
Asemanyi falsely claims that he lobbied for the Safari Road and Nyanyano Road projects. However, the truth is that these projects were initiated and awarded by the NDC government in 2016, well before Asemanyi became an MP in 2017. Throughout his four-year tenure, there was no significant progress on these projects, and it was only after he had left office that these projects saw some improvements. In fact, during the 2020 campaign, former President John Dramani Mahama highlighted the poor state of the Nyanyano road.
Ironically, Asemanyi boasts about his lobbying skills while failing to secure completion for a road that is just a little over 1 km long, from Buduatta junction to Buduatta, his alleged hometown. As a result, the road has been abandoned by its users.
Additionally, it is disheartening to see Asemanyi take credit for projects that were initiated by the Coastal Development Authority (CODA), a state institution operating nationwide. These projects, unfortunately, stalled due to lack of funds resulting from the mismanagement of the economy by the Akufo-Addo-Bawumia government. It is worth asking whether Asemanyi implies that Gomoa East would not have received these projects if he was not the MP.
Kojo Asemanyi in that shameful media engagement sought to question what Hon Desmond Paitoo has used his accumulated common fund of ghc529,000 for, forgetting that Hon Desmond Paitoo has donated one thousand bags of cement to support community based projects, distributed over 350 sewing machines, supplied computers to secondary schools in the Constituency, given scholarship to 140 students at average amount of ghc1500, etc and numerous infrastructure developments undertaking by Hon Desmond Paitoo and this assertion by kojo Asemanyi goes a long way to expose his incompetent in common arithmetic
In contrast, Hon Desmond Paitoo, during his 2 years and 7 months as MP, has successfully overseen various projects, including the Okyereko market project, Buduatta school project, mamfam footbridge, and road improvements. He has also implemented numerous social intervention projects, which stands in contrast to Asemanyi's lack of notable infrastructure projects during his tenure as an MP.
I call upon the citizens of Gomoa East to disregard Asemanyi's desperate bid to return to Parliament. The good people of Gomoa East have no intention of making such a mistake, especially when the citizens of Ghana are determined to vote for the NDC government.
Thank you.
(Sir Joe)
Special aide to Hon Desmond Paitoo
0245081701
THANK YOU for constantly reading stories on MyGhanaMedia.com,  news publishing website from Ghana. Kindly like, follow, comment and SHARE stories on all social media platforms for more entertaining updates!
Source:  MyGhanaMedia.com

There are four types of content published on MyGhanaMedia.com daily: curated content; syndicated content; user-generated content; and original content.
Send your news stories to my[email protected] and Chat with us via WhatsApp on +233 200818719