The Akim Oda Constituency Education Committee, established by the Member of Parliament (MP), has organized a special mock examination for 1,670 Junior High School candidates in the area.
The cost of the mock examination was fully covered by the MP, Hon. Alexander Akwasi Acquah.
Teachers would also be motivated to mark the exam papers as part of the arrangements.The candidates are from 40 schools, both private and public, in the Birim Central Municipality.
They are to write nine subjects, which will run from Monday, July 10, to Friday, July 14, 2023.
The Education Committee, among other six committees, were inaugurated by Mr. Acquah in March 2021 to help execute his duties and regularly touch base with the grassroots for effective decision-making.
It is an annual mock for the final-year Junior High School (JHS) pupils in the Birim Central Municipal Assembly.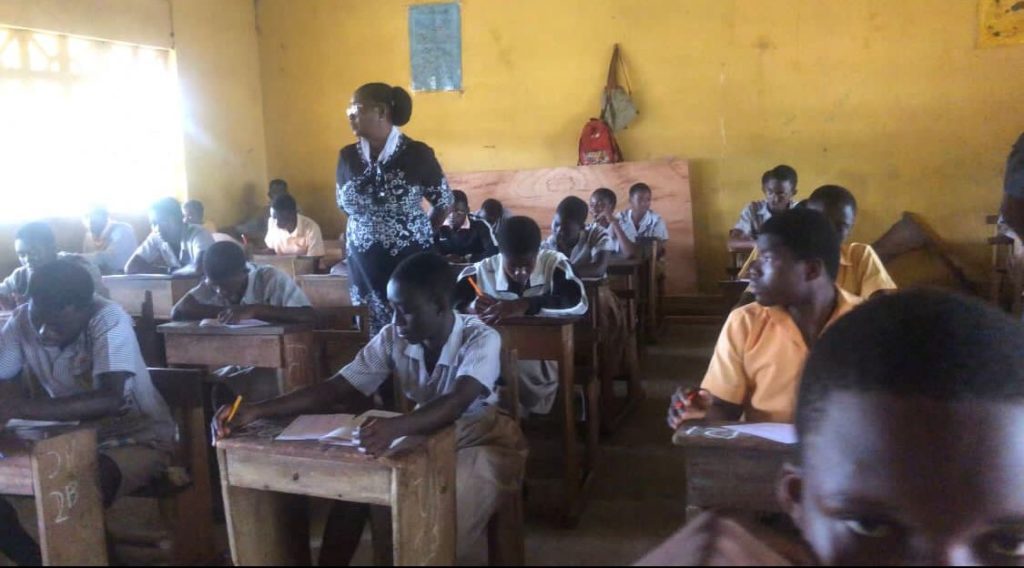 Speaking during an inspection to monitor the ongoing mock exams, that the move was put forward by the committee as a means to prepare the pupils for the final Basic School Certificate Examination (BECE) every year and this year is not an exception.
Mr. Acquah charged the pupils to study hard and come out with flying colours to lift the image of the constituency and also enjoy the Free Senior High School program.
He instituted the testing regime for the candidates to place them in pole position to face the main examination to be conducted by the West African Examination Council (WAEC) which will commence from Monday, August 7th, to Friday, August 11, 2023.
He advised the candidates to do independent work and obey the rules and regulations governing the exams.
He visited schools like Anglican JHS, Presby Mix, Oda Salvation Army, Joduro Integrated School, Ridge Experimental School at Akim Oda, Aboabo Presby, and Aboabo Salvation Army JHS.
The MP also promised to provide the candidates with Mathematical sets before the main WAEC examination.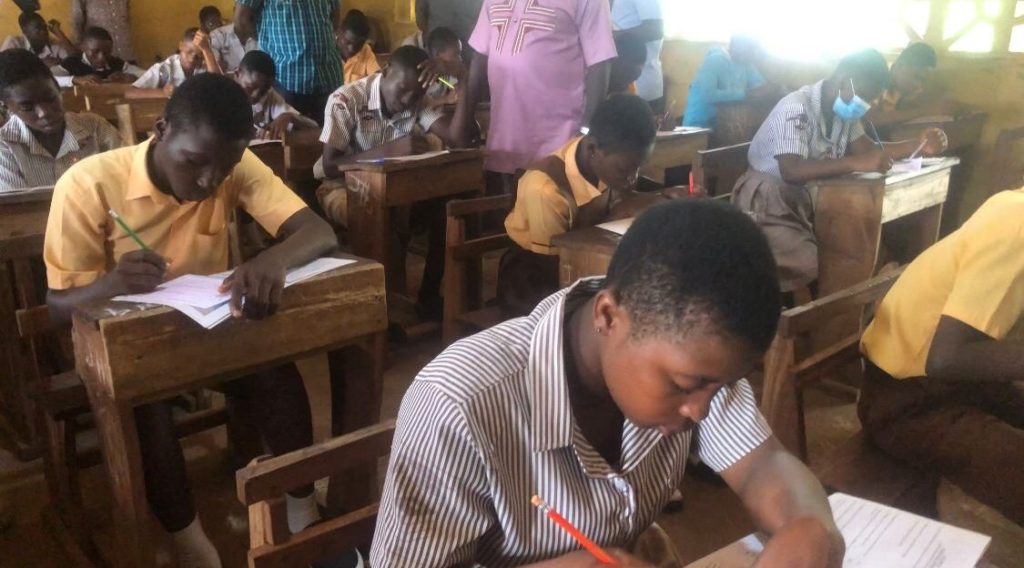 Also, Mrs. Esther Quaya Sowah, Birim Central Municipal Director of the Ghana Education Service, called on parents to play their roles in monitoring the learning of their children.
She also advised the student to stay glued to their books in order to come out with flying colours in the main exams.
The Chairman for Akim Oda Constituency Education Committee, Mr Aaron Donkor said the cost free mock examination would be organised for pupils annually till the Member of Parliament's four years term was over.
Some of the candidates, in an interview with the Daily Searchlight, said the examination questions were manageable and they hoped to excel in the main WACE paper.
THANK YOU for constantly reading stories on MyGhanaMedia.com,  news publishing website from Ghana. Kindly like, follow, comment and SHARE stories on all social media platforms for more entertaining updates!
Source:  MyGhanaMedia.com

There are four types of content published on MyGhanaMedia.com daily: curated content; syndicated content; user-generated content; and original content.
Send your news stories to my[email protected] and Chat with us via WhatsApp on +233 200818719