Aspiring parliamentary candidate for Sene West Constituency of the New Patriotic Party (NPP), Mr.Sulemani K. B. Sadick, a.k.a. Ogao, has stated that Girl child Education is very important and will develop every society when good measures are put in place for them.
Speaking in an interview with the press when filling out his nomination forms to contest in the upcoming Parliamentary Primaries in the Constituency, Mr. Sadick said education is his top priority, so he will put up a plan that will help any girl child,especially those with mental capabilities but a financial handicap, develop themselves.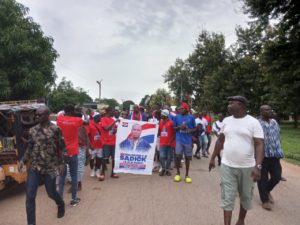 Touching on delegates, Mr. Sulemani K. B. Sadick assures them that when they give him the nod to lead the Party and subsiquently win in the 2024 elections, he will create job opportunities for them.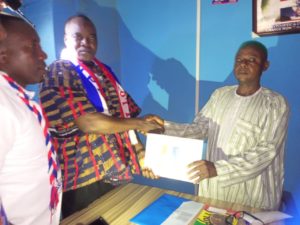 "I should be able to assist them in terms Jobs, Agriculture, Business and Education,office will be created to receive plans of delegates then i support them to execute it" he said.
THANK YOU for constantly reading stories on MyGhanaMedia.com,  news publishing website from Ghana. Kindly like, follow, comment and SHARE stories on all social media platforms for more entertaining updates!
Source: MyGhanaMedia.com/Nana Asare Kesse.
There are four types of content published on MyGhanaMedia.com daily: curated content; syndicated content; user-generated content; and original content.
Send your news stories to my[email protected] and Chat with us via WhatsApp on +233 200818719